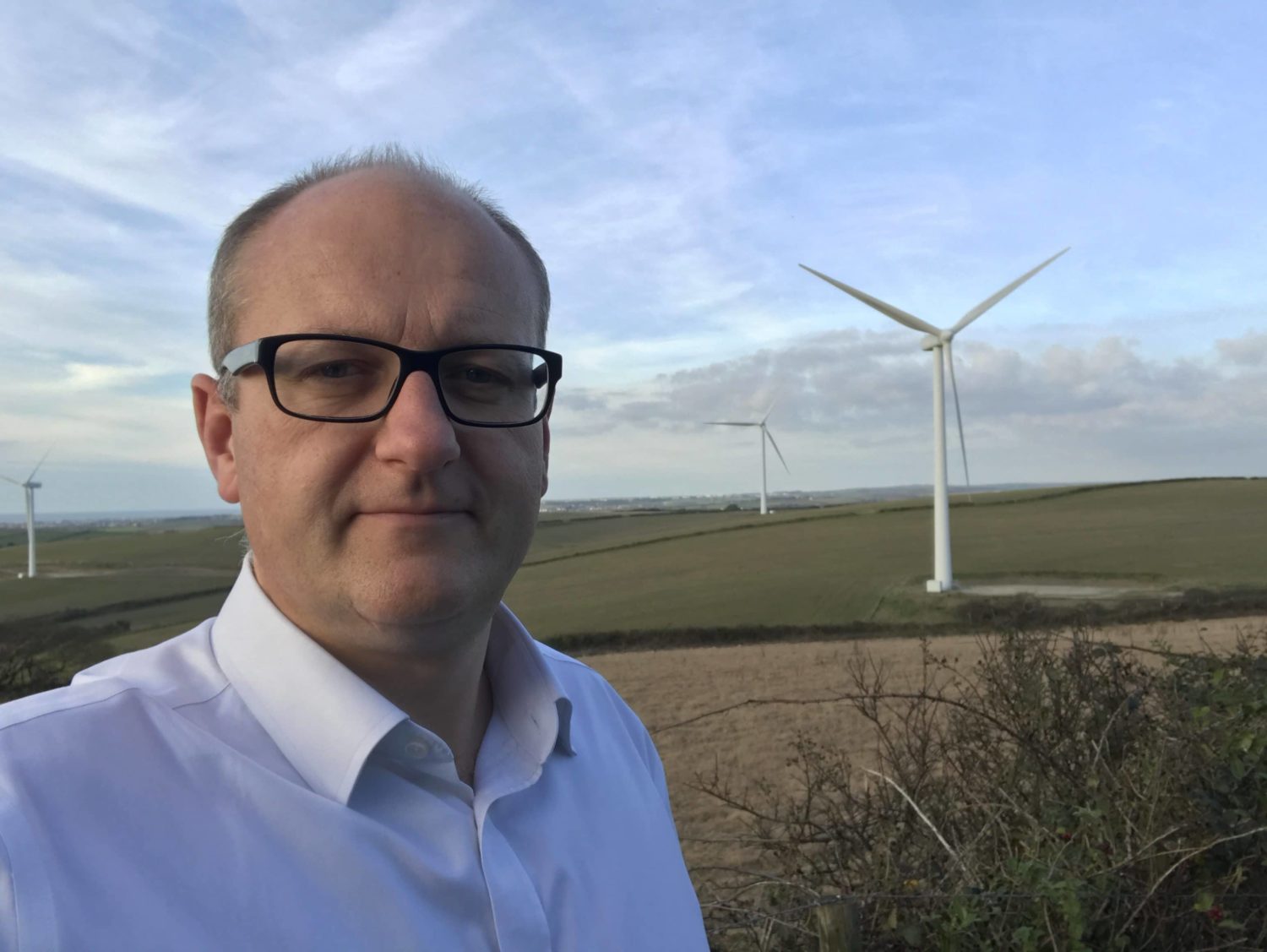 A wave of youth-action against climate change has swept across the globe after Swedish teenager Greta Thunberg began protesting in front of Swedish Parliament in August last year. If one 16-year-old can effect such passion and change, then what can we do to reduce our own environmental impact?
When it comes to the environment, most people want to see far-reaching change and I am one of them.
Teresa May committed the UK to go net-zero carbon by 2050. Under the plans, greenhouse gas emissions would be cut to almost zero over the next 30 years, making the UK the first G7 member to commit to net zero carbon emissions within that timeframe.
The Government's commitment to becoming net-zero carbon has been welcomed by our industry and has been seen as a tangible commitment to reducing our carbon footprint through phasing out our reliance on fossil fuels and replacing that with lower carbon and more energy efficient systems and technologies.
As a business, we provide low temperature and low carbon heating systems using the latest technology. Underfloor heating can be 25 per cent more efficient than a traditional radiator system (thanks to low flow temperatures and a much larger emitter area), and as much as 40 per cent more efficient when it is paired with a heat pump rather than a gas boiler.

Lobbying for low-carbon
As members of BEAMA – the UK trade association for energy technologies and systems – we believe we are doing the right thing in lobbying for policy and regulation that facilitates faster deployment of low carbon technologies and we support the Future Homes Standard which means that fossil fuels will be phased out of new homes from 2025 in a bid to tackle emissions and deliver low temperature, low carbon, affordable heat as an alternative.
That's our role in the market, but doing the right thing is a challenge we must also rise to as an organisation – as an SME without a huge environmental budget or infinite time and resources, we face the challenge many businesses face in changing our business practices, habits and behaviours and we want to be open and honest about those challenges.
Changes and challenges
Over the years we have been making incremental changes which we are building on, like office recycling bins, energy efficient hand dryers, energy saving lighting in our warehouse and partnering with a 'zero waste to landfill' recycling company. There's lots more that we could do but we want to know it's going to make a difference.
Our first challenge is measuring our impact on the environment. We measure our energy and water usage and our goal is to reduce this year on year – until recently we've been happy with a 10% reduction but we need to do better than that. Our premises are fully electric so as electricity decarbonises our measures need to change to focus as much on efficiency as on CO2. We will continue to take action at the same time as improving how we measure our environmental impact, so we can then prioritise what we do next to further lessen that impact.

Reduce and recycle – whilst retaining quality
We have reduced our usage of some packing materials by around 50 per cent but plastics – and shrink wrap in particular – are one of our biggest impact areas where there is more to be done. As well as packaging, we are looking for sustainability in new products – our FastDeck® UFH panel is made from 80 per cent recycled plastic, much of which comes from wheelie bins. We chose to top this with a gypsum board (instead of a cement board), to further reduce the environmental impact.

Our underfloor heating pipes are going into the fabric of people's homes, so a large percentage of the pipework material has to be virgin material to ensure quality and reliability. However, we balance this with the longevity of the product, as these pipes will remain in a property for a very long time, heating it for 50 years and beyond. We have also changed how we design our systems in order to reduce pipe wastage by over 50% on every system we sell.
Ultimately, the challenge is not to juggle the needs of your business with the needs of the planet but to integrate those needs, seeing them as one and the same, making the way you do business more environmentally benign.
Make a start
I think it's important to take the time to understand the environmental impact of your organisation but don't be paralysed by this – get enough of an understanding and then do something! Like Greta Thunberg, we must be aware of the pressing need to take action against climate change and start to take responsibility for our own consumerism both as individuals and as organisations, by changing the decisions we make, today.
What's the one thing you can do as a business or an individual to effect change?
Five simple steps towards lessening your environmental impact:
Learn the five R's: Refuse, reduce, reuse, rot, recycle: Going zero waste is a great step towards combating climate change.
Where possible use your bike or public transport and drive less.
Conserve water and protect our waterways.
Eat seasonally, locally, and eat more plant based foods.
Switch to sustainable, clean energy.