Based in Pembrokeshire, Green Warmth Ltd is an MCS accredited advisor, supplier and installer of renewable technologies including solar thermal, ground and air source heat pumps as well as warm water underfloor heating. Michele and husband Paul launched the company in August 2007 and have witnessed the interest in eco‑friendly, integrated energy solutions soar.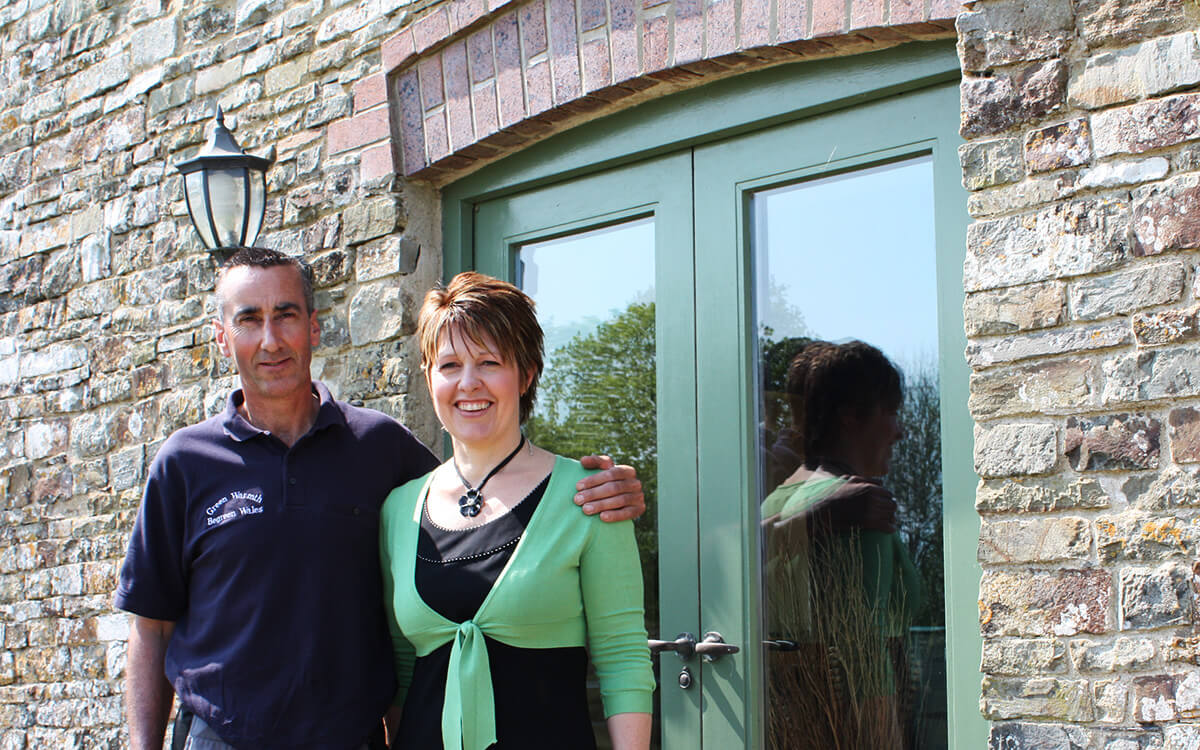 "Of all the companies we work with, Nu‑Heat offers us the best service."
"We couldn't have forecast such rapid growth for the company, it was amazing!"
"At first we approached Nu-Heat as self-builders; we obtained a quote for an underfloor heating system for our own property and were impressed with the literature, quote and CAD drawings provided. Everything was very comprehensive and there was always someone at the end of the phone to run through the finer details with."
"As a result of our positive experience with Nu-Heat, Paul and I were keen to strike up a working relationship with them for the design and supply of underfloor heating and heat pumps."
"Nu-Heat provides us with a professional service and comprehensive quotes."
"Green Warmth is dedicated to providing the most suitable solution for our customers and as Nu‑Heat uses sophisticated calculations for the design of each system, we are always confident that we are installing products that will perform as predicted or even better, which is really important to us."
"Nu-Heat's product offerings suit over 80% of our customers' needs. In my opinion I don't think you can beat the NIBE ground source heat pump, I believe it is the best on the market. It may be a little bit more expensive than some of the others available but it performance is phenomenal and well worth the additional cost – you get what you pay for! The Hitachi air source model is also a brilliant heat pump, it enables very economical running costs as it is self modulating and therefore deliveries the exact output required to meet the demand"
"We recently asked our customers for feedback on our service and the products we supply. The comments have been extremely positive with many saying that the products and services delivered by both Green Warmth and Nu‑Heat are of a very high quality with a rapid response to any queries they had. A high proportion of our work is obtained by word of mouth and that says a lot!
Green Warmth 'Woodbine' project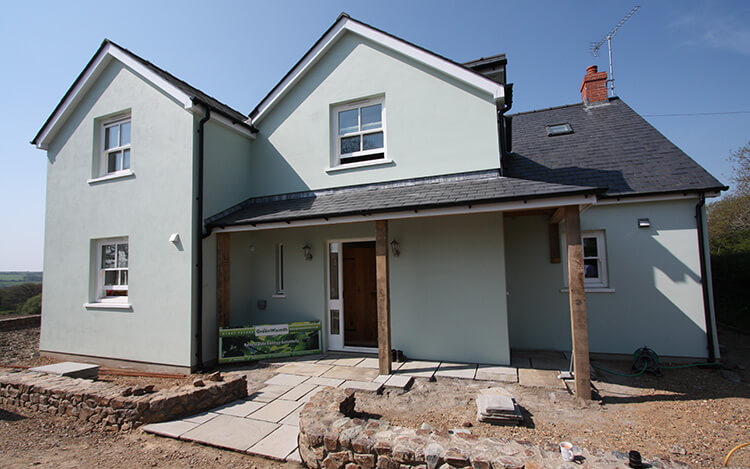 In 2007 Steve Ouseley and his wife purchased 'Woodbine', a two bedroom cottage in west Wales, with a view to extending the property to create a three bedroom home with an additional bathroom on the first floor.
"We did quite a bit of research on the internet into renewable products and underfloor heating and received a number of quotes from different companies. We were keen to have an integrated solution of warm water underfloor heating and a ground source heat pump as we liked the idea of running a system at a lower temperature, thus costing us less! We found Nu‑Heat to be a decent and supportive company so we chose to install products from their range."
"We have a large field at the rear of the property so we took advantage of the ground loop method to harvest the energy from the ground, rather than boreholes. We have a well ring to access the manifold and a small plant room within the house to accommodate the unit and controls for both the heat pump and underfloor heating."
"I fitted the underfloor heating with guidance from Paul Bromley of Green Warmth Ltd, Paul then carried out the commissioning of the system and the installation of the heat pump. The whole process went very well and Green Warmth were very helpful. The standard of the products from Nu-Heat is impressive; they are of a very high quality. I have already recommended both companies and will continue to do so."
For more information on Green Warmth and their renewable energy services in West Wales, visit their website www.greenwarmth.co.uk
Call Nu-Heat on 01404 540650 or email info@nu-heat.co.uk to discuss your upcoming projects. You can also view our Underfloor Heating page for more information