Pete Wilson has worked in the heating industry for a number of years. He started out as an apprentice before moving into the fire service, returning to the industry as a self employed plumbing and heating engineer some time later. Pete's son Gareth joined him on a part-time basis after finishing university and came on board full-time after completing his Masters degree. Gareth's wife Rachel and her father Dave complete the team.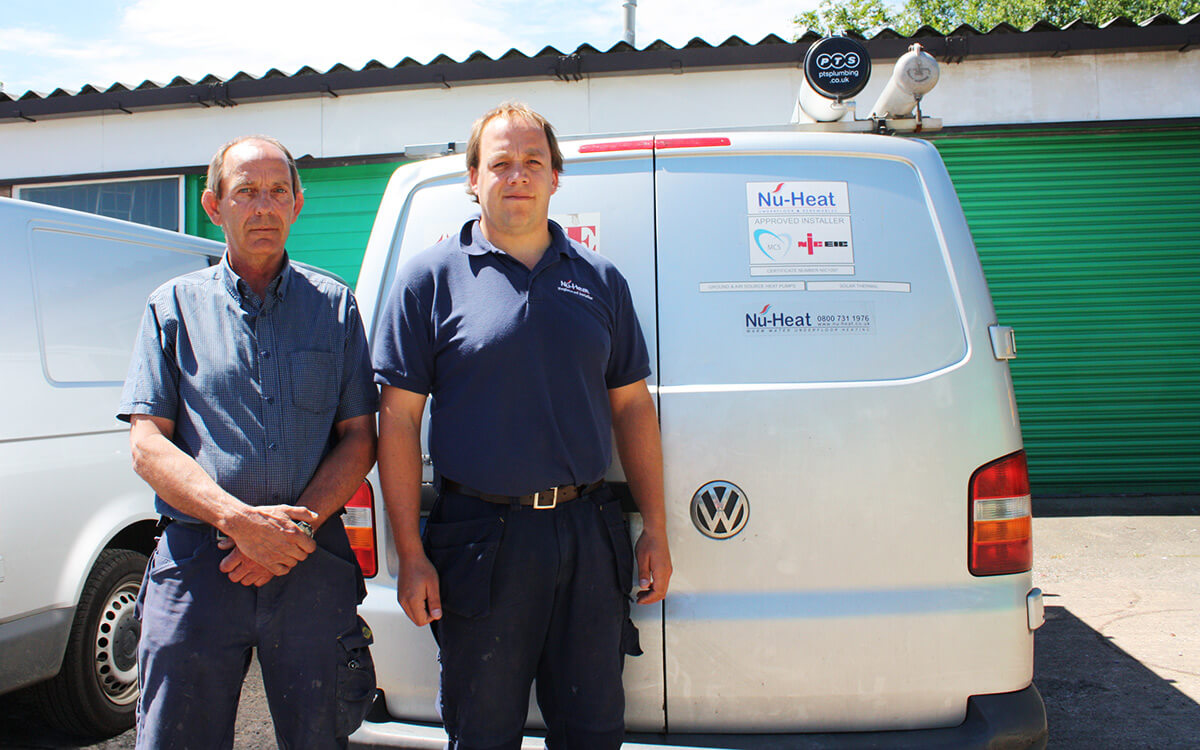 "It is very much a family run business and thats how I like it."
"We signed up to the 1 day Underfloor Heating course after a customer approached us about installing a system in their new build. It's ironic really as they never went ahead with the system yet we've never looked back! I later got chatting to a local builder about the technology and mentioned Nu-Heat's product and things seem to have snowballed – from installing one system every couple of months we now have numerous jobs throughout the year."
"After reading an article about renewable technologies in a trade magazine Gareth and I both agreed that heat pumps were the way forward for us. Funnily enough Nu-Heat contacted us three weeks later, inviting us to Sweden to attend NIBE heat pump training and take a factory tour. We jumped at the chance and as the senior partner, I went first of course! Gareth did get his chance a few months later, and after this we soon did quite a few heat pumps installs."
"When new offerings were added to Nu-Heat's renewables range we met up with Nu-Heat again for an overview of the products. It can sometimes be a frustrating learning curve; with Gareth having done the majority of the commissioning of the heat pump projects he felt he'd really got to grips with the NIBE product, and now there are so many more to get up to speed with! It's all good though as it means there is a range of products for us to offer our customers of which we have a sound knowledge."
"We've prided ourselves on difficult jobs – going along and getting it right for everyone."
"We have been part of the Nu-Heat Registered Installer team for as long as I can remember and I would estimate that 60% of our work is referrals. Gareth commissions a high number of heat pumps on behalf of Nu-Heat and it looks like he is going to be doing more and more from the feedback I'm getting. We have great relationships with a number of the staff at Nu-Heat and we feel confident installing both their underfloor heating systems and renewables range. Their literature and DVD are great sales tools and the technical manuals are a breath of fresh air – a comment we often hear from others on site."
"It's got to a point where we feel as if we are almost a part of Nu-Heat because of the way they treat us and we treat them."
Wilson Plumbing & Heating ground source heat pump projects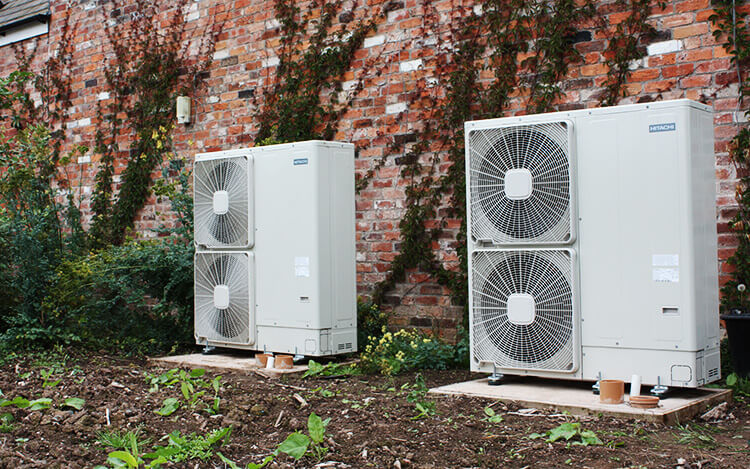 Nu-Heat designed and supplied heat pumps for a series of installations for the Grocott family in Shropshire. The Grocotts own and manage the Grocontinental international and storage business which has an annual turnover of £21million. Father Ray Grocott is Chairman and his children David and Linda are joint Managing Directors. The family is very energy-focused and interested in renewables. Having worked extensively in Europe they have a good grounding in alternative housing and the practicalities of heat pump technology. The installations carried out for the family who live in off gas properties comprised an air source heat pump with underfloor for Ray's home, two air source heat pumps with underfloor and solar for David's home and a ground source heat pump with underfloor and solar for Linda's home.
Ray's home is a new-build, the last property to be built on the Prees housing development, one of the first of such developments to benefit from heat pump systems (and installed by Gareth). Ray's property is quite unusual; he could only get planning permission for a bungalow, so most of the lower half of the house is built below ground. Gareth Wilson of Wilson Plumbing & Heating worked with Nu-Heat to design a heating system based around a NIBE air source heat pump. The atypical set up of the house required a high / low temperature split as the ground floor needed to be cooler than the first floor, the opposite to usual!
Linda's home was set to be renovated, and she was clear that she wanted a sustainable heating system. A NIBE ground source heat pump was specified by Nu-Heat, as there was plenty of land for to lay the ground loops. Linda was so pleased with the performance that she has since commissioned the installation of a Hitachi YUTAKI air source heat pump for her gym/sauna extension.
For more information on Wilson Plumbing & Heating and the services they offer, visit their website www.wilsonheating.co.uk
Call Nu-Heat on 01404 540650 or email info@nu-heat.co.uk to discuss your upcoming projects. You can also view our Underfloor Heating page for more information