OneZone® - underfloor heating kits without compromise
Enjoy Nu-Heat's underfloor heating in your kitchen, conservatory, bathroom, extension – or any single room – with one of our complete OneZone® solutions.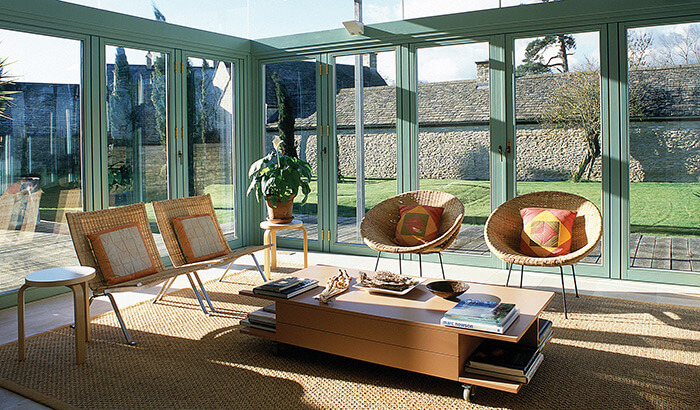 The new and improved OneZone® underfloor heating kits offer the same high quality components, reliability, ease of installation and level of customer support that you would expect from any Nu-Heat system.
The kits include everything required to install warm water underfloor heating in a single area – whether small and large – where a full system design is often not needed. This could be as part of a new extension or in a renovation project.
OneZone® systems are unlike any other underfloor heating kit. You will benefit from:
Quality components that reduce installation time and improve system performance
The OneZone® manifold design is based on those used for Nu-Heat fully designed systems. It arrives pre-assembled and enables simple filling and flushing of the system
The pump module gives greater temperature accuracy for efficient system performance
The wiring centre terminals are clearly labelled for an intuitive install without guesswork
Little touches make life easier for the installer. For example, we include two mounting brackets on the manifold for a stable installation
A choice of two market-leading control options
The neoStat is a hard-wired, programmable thermostat, which provides flexible heating control via smartphone or table when paired with the neoHub
The wireless neoAir avoids the need for chasing any wires into walls for renovation projects. It can also be easily upgraded to offer smart control functionality with the neoHub
Award-winning installation manuals
Clear, illustrated step-by-step manuals help provide a straightforward and neat installation
Free Nu-Heat technical support
Call the Technical Team before, during or after the installation with any queries, if required
A OneZone® solution for every scenario
LoPro®Max OneZone – underfloor heating for existing buildings
LoPro®Max is a low profile underfloor heating solution that is laid directly on top of an existing floor, making it ideal for renovation projects.
It offers an impressive heat output and rapid heat-up times, meaning this kit is particularly well suited to kitchens, conservatories and areas with large amounts of glazing such as bi-fold doors.
Superior heat output of 120W/m2
Laid directly over an existing floor with a total height build-up of just 22mm
Rapid response times on par with a radiator
Kit includes specialist conductive self-levelling compound
Available in pack sizes from 4-70m2
LoPro®Lite OneZone® – the ultimate DIY UFH solution
Lightweight, versatile and easy to install, LoPro®Lite OneZone® consists of slim, super-strong, pre-routed panels that are laid directly over the existing floor.
80W/m2 heat output
Pack sizes from 10-70m2
Screed OneZone® – underfloor heating for new extensions
Screed OneZone® is a simple and cost-effective solution for new build extensions and conservatories. The underfloor heating tube is securely clipped into the insulation base layer before the screed is laid or poured.
100W/m2 heat output
Available in pack sizes from 10-70m2
ElectroMat® OneZone® – electric UFH for bathrooms and wet rooms
Easy to install and fast to heat up, ElectroMat® OneZone® electric underfloor heating kits include a patented de-coupling membrane that creates a stable surface for tiles. Totally waterproof, ElectroMat® OneZone® is ideal for bathrooms, wet rooms and kitchen areas.
Ideal for extensions or single room renovations
Can be run alongside Nu-Heat warm water UFH systems
Available in pack sizes from 1-18m2
Every OneZone® kit comes with clear installation manuals and set up information as well as the option to call on Nu-Heat's Technical Support Team for guidance, if required.
Find out more about each OneZone® system and buy online with free delivery by visiting the Nu-Heat webstore.