EnergyPro™ Solar and EnergyMaster cylinders
Nu-Heat's EnergyPro™ and EnergyMaster cylinders are suitable for use with heat pump and solar thermal systems.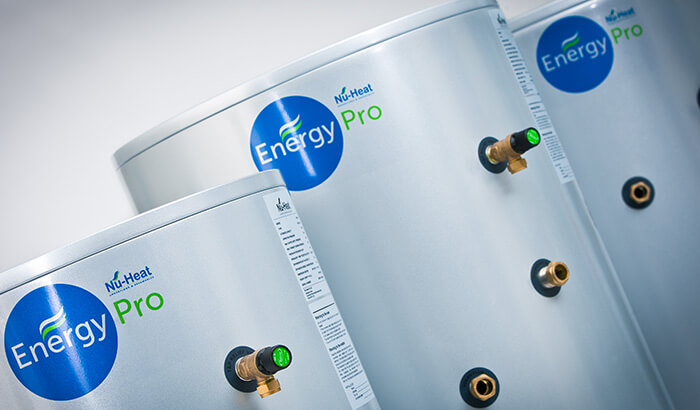 Twin-coil EnergyPro™ Solar cylinders
Nu-Heat's EnergyPro™ Solar indirect unvented cylinders work with a gas or oil boiler as the primary heat source and feature a second coil linked to a solar collector system. An immersion heater is factory-fitted to provide short-term, occasional backup for the water heating.
Click here to view more information
EnergyMaster cylinders for heat pump systems
Our EnergyMaster HP is a complete range of unvented cylinders, designed and developed specifically to work in conjunction with Nu-Heat's range of heat pumps.
Click here to view more information