EnergyPro® cylinders for heat pump and solar thermal systems
Nu-Heat's EnergyPro® HP indirect unvented cylinders are suitable for use with heat pump and solar thermal systems.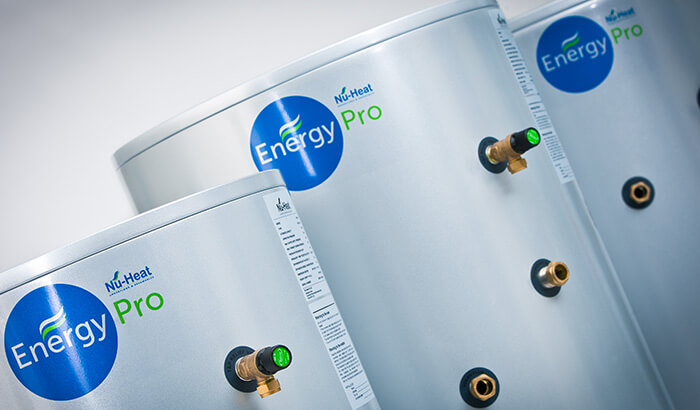 Benefits
Duplex stainless steel construction
Smooth wall large surface area coil with low pressure drop
3kW Titanium immersion
Cold water diffuser on cold inlet maximising effective volume
Secondary hot water loop connection available
Additional solar coil available
25-year warranty
EnergyPro™ HP cylinders for heat pump systems
For use with both air source and ground source heat pumps, an immersion heater is factory-fitted to boost the hot water temperature, to carry out hygiene purge and to provide short-term, occasional backup for the water heating.
Click here to view more information
Twin-coil EnergyPro™ HP solar cylinders
A range of twin-coil cylinders that feature a second coil for connecting to a solar collector system.
Click here to view more information