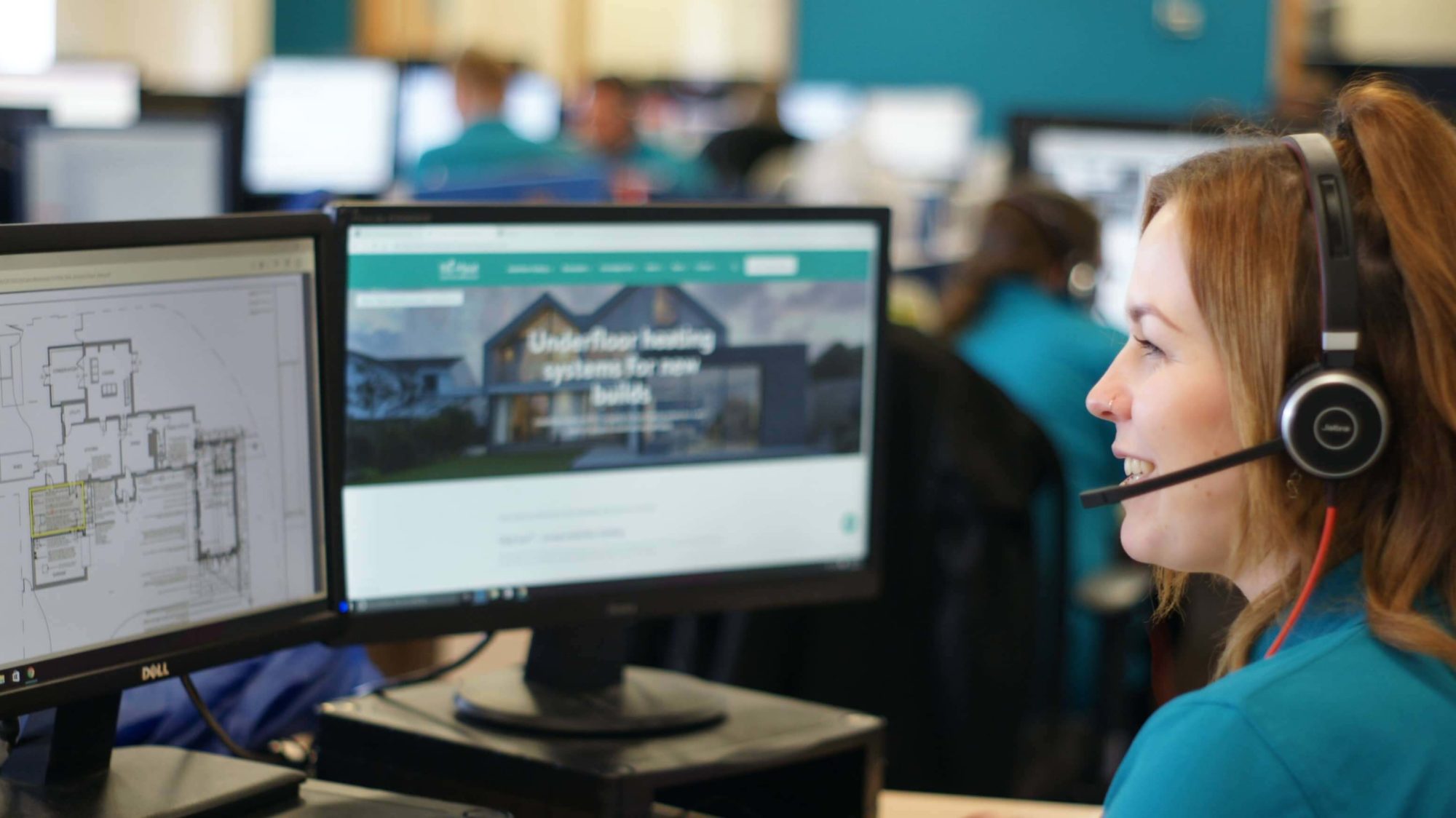 How we are working safely
We are open and working safely to support you with your underfloor heating and renewables projects.
All of our people are working remotely where possible. For those who can't work from home, we have introduced a number of measures to keep our people and customers safe including:
Clear signage indicating safe distancing and hygiene rules
Floor markings to indicate 2m zones for customers and our people
Limiting access
Dedicated hand sanitiser stations
Social distancing measures in office areas
We've also introduced new measures to ensure safe deliveries and managed collections:
Safe Deliveries
In order to ensure that deliveries are able to take place safely:
All pallet deliveries will be kerbside only and must be done within social distancing guidelines
For smaller parcels, we will ring your door bell and leave the item on your doorstep
Your delivery note will be taped to pallets / goods
No signatures will be required
Safe Collections
We are still able to support collections. We ask that anyone wishing to collect goods:
Contacts us before travelling to pay for your goods, agreeing a collection time slot. You can do this by calling: 01404 540745
When you arrive please let us know by phoning 01404 540748
Goods will be loaded directly into your vehicle or, if previously agreed, will be left in a safe zone for you to load
Please remain in your vehicle at all times until you are given the OK to safely load your vehicle
The delivery note will be taped to the goods and the confirmation of collection/invoices will be emailed to you
As we are unable to handle any cash, all payments will need to be made by phone prior to collection unless a trade account is held
Thank you for your support.