Energy efficient underfloor heating systems to suit any type of property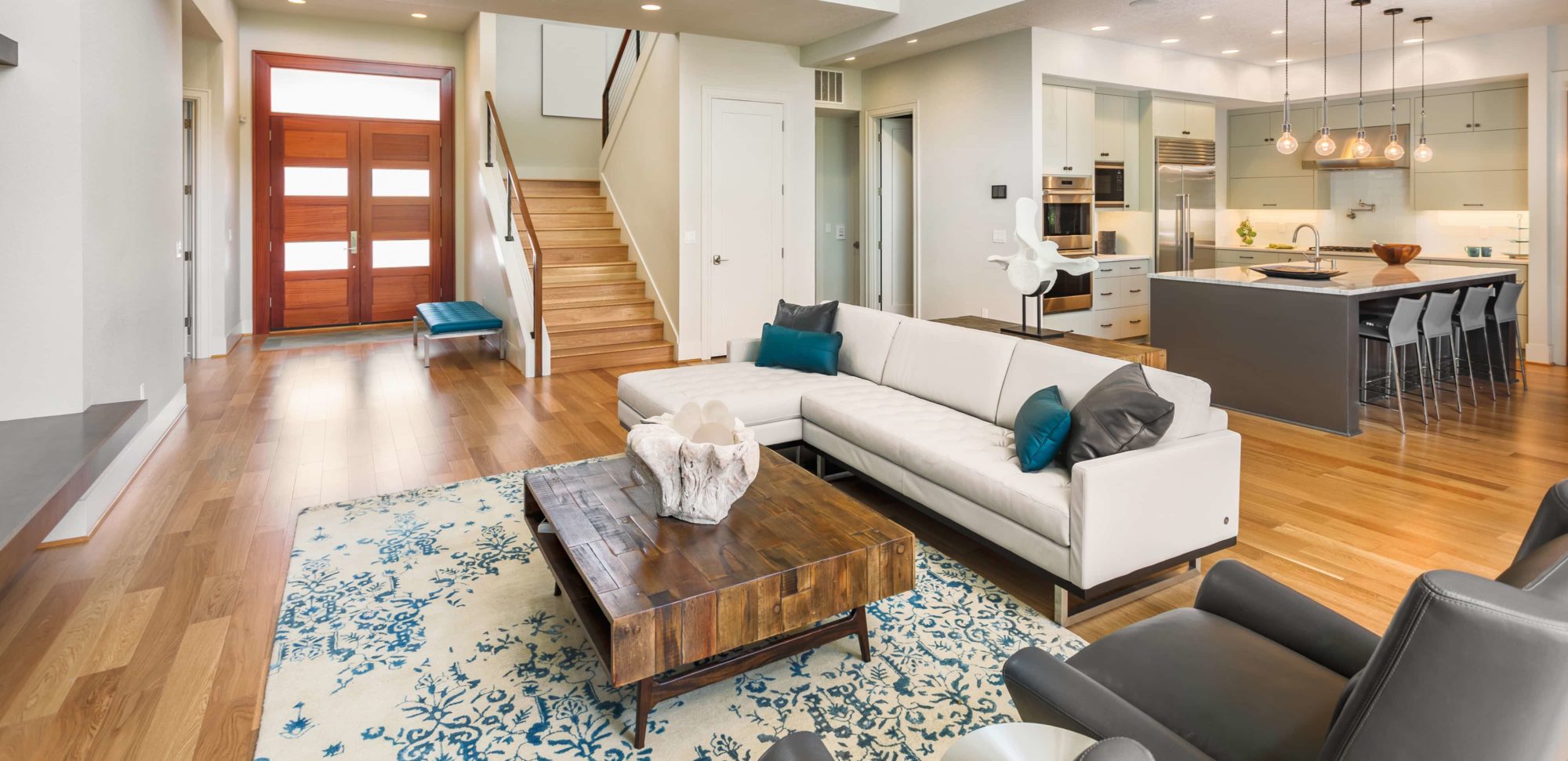 Underfloor heating is an efficient and affordable way to heat your home. Discover how you could install underfloor heating, what the benefits are and what the best underfloor heating system for your property type is.
Having lived with underfloor heating, I can't see how anyone wouldn't want to – especially if you have solid flooring.
Ann and Wyndham Collins, Nu-Heat customers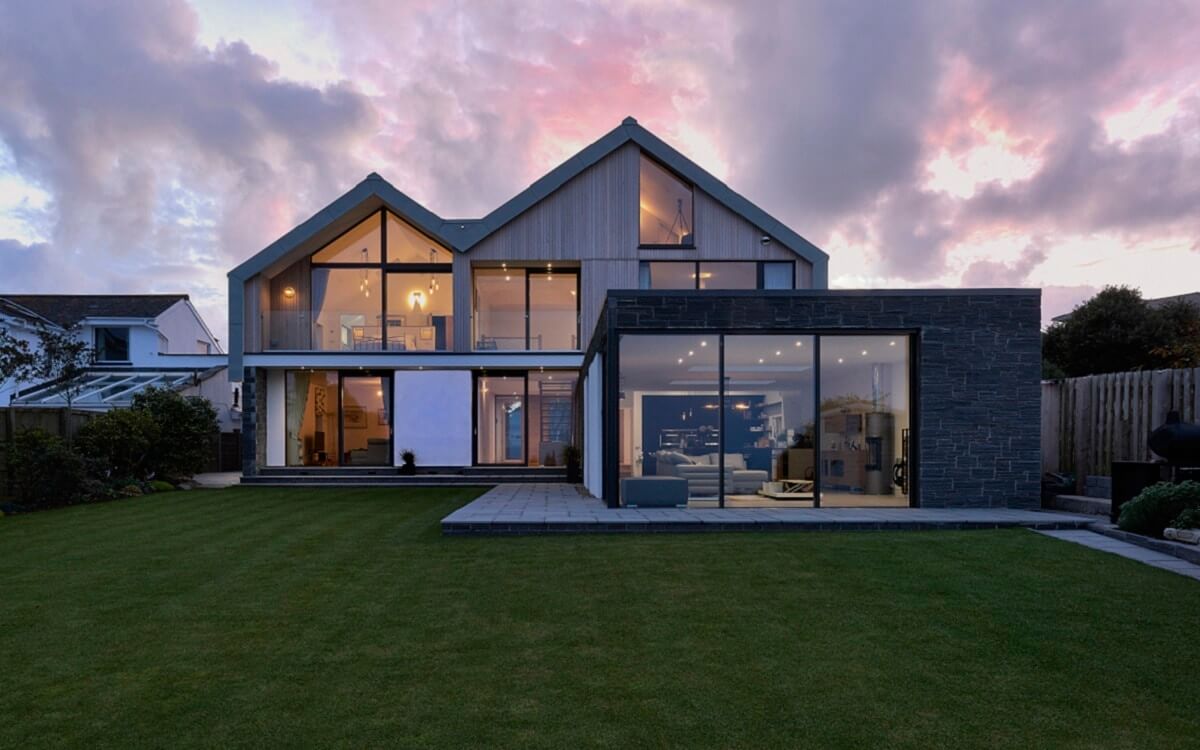 Compare Underfloor Heating Systems
| | | | | |
| --- | --- | --- | --- | --- |
| UFH system type | Project suitability | Running costs | Installation costs | Installation time |
| Warm water/wet underfloor heating | Suitable for all types of project including new build, renovation and single areas | Low long-term running costs | Higher upfront cost than electric UFH but much cheaper to run | Varies depending on project size and UFH system |
| Electric underfloor heating | Recommended for smaller spaces, like a bathroom, due to running cost. | Around 3x more than warm water underfloor heating | Generally cheaper to install | Install in a single room in just a few hours |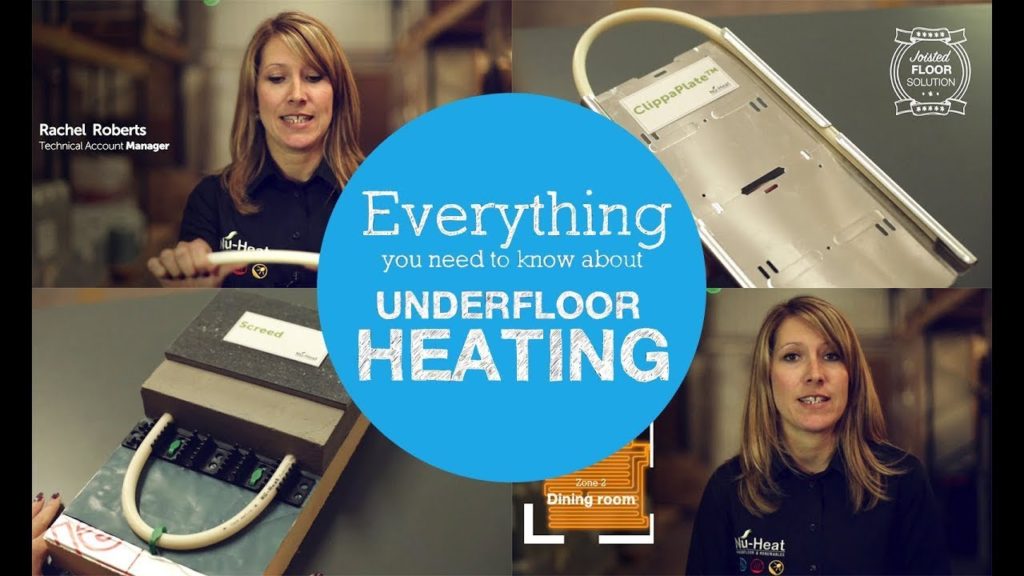 How much does underfloor heating cost, is it expensive?
This depends on the size of the property and the most suitable underfloor heating system for the project. Underfloor heating is around 25% more energy efficient than radiators – it can actually save money on your heating bills. For more information, including average prices per m², see how much underfloor heating costs to run.
What floor coverings can I have with underfloor heating?
Underfloor heating can be used under most floor coverings, including carpet, tiles, engineered wood, vinyl and laminate flooring. If you're unsure check the suitability with your flooring supplier. Read more about the best floor coverings for UFH
How long does underfloor heating take to warm up?
Does underfloor heating warm rooms up faster than radiators? Retrofit underfloor heating that sits on top of the floor warms up very quickly, on par with a radiator system. UFH that is set within a screed can take longer to heat initially, but retains its heat for longer and is easily programmed to provide the right amount of heat exactly when needed.
How is underfloor heating installed?
Underfloor heating is usually installed by a plumber or a Nu-Heat Registered Installer, but some DIYers choose to fit most of the system themselves, with signoff from a qualified plumber and electrician, as our manuals are fully comprehensive. The specific installation steps vary depending on the system. Find out how to install UFH.
Is underfloor heating better than radiators, can I use both?
UFH can replace radiators completely, or work alongside them, depending on your type of property. New builds are ideal for installing underfloor heating throughout – it's 25% more energy efficient than radiators. UFH can also be installed on all floors of your renovation property.
How many KW and what wattage do I need for underfloor heating?
Energy used depends on a range of factors, including the size of your home, insulation levels, and the type of underfloor heating system you install. We use state-of-the-art software to ensure your UFH is designed to be energy efficient.
Do I need to install additional insulation with underfloor heating?
We'll design your UFH to take account of your property's construction, insulation and glazing levels. We will let you know if we recommend increasing your existing insulation levels.
How long do underfloor heating parts and components last for?
Our UFH tubes come with a 50-year product warranty, with the first 10 years insurance backed to cover any remedial works. Underfloor heating manifolds have a 10-year warranty, while electrical and plumbing components have 2-year warranty.
Can I use my existing thermostat with underfloor heating?
If you're adding underfloor heating to your existing central heating or radiator system, you will need a separate thermostat for UFH. However, our underfloor integrates with an existing system, or you can control your UFH and central heating together by fitting a radiator manifold. We offer a wide range of underfloor heating thermostats, from standard dials to smartphone-controlled wireless models.
Is underfloor heating safe and good for my health?
Underfloor heating is safer and healthier than radiators, as exposed hot surfaces are hidden and dust traps removed. They offer a controlled and comfortable heat source, helping to eliminate draughts and cold spots in your home.
Can underfloor heating be used with heat pumps?
Want help finding the right underfloor heating solution?
We would love to speak with you to discuss your project. If you have a question about your existing Nu-Heat system, our technical support team are at hand.