Floor coverings for underfloor heating
Warm water underfloor heating works well with a wide range of floor coverings, including engineered wood, vinyls and even carpet.
Choosing the right floor covering
The majority of popular floor coverings are suitable for use with underfloor heating (UFH), with some offering a better heat transfer than others.
The best floor coverings to pair with UFH are hard surfaces such as stone or ceramic tiles. Tiles are the most thermally conductive floor finish, so they are able to transfer heat from the UFH to the surface of the floor quickly and with little resistance.
Although tile is the best choice, there are still many other options that are regularly laid over an UFH system including carpet, engineered wood and vinyl.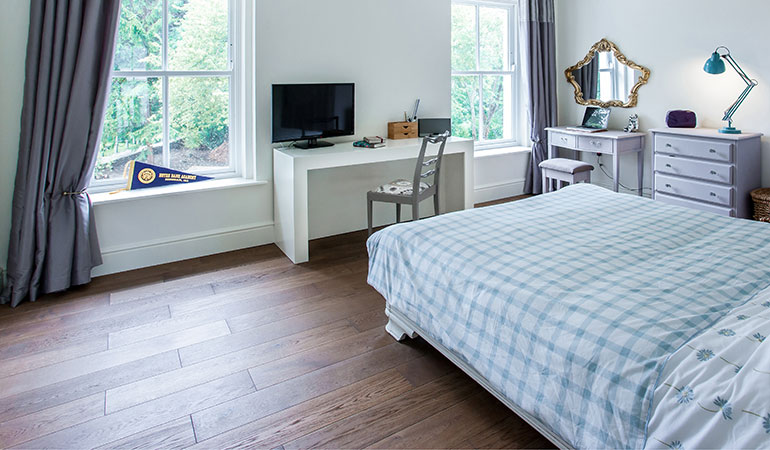 Engineered wood & laminates
Laminates and engineered wood, such as Kahrs flooring, have a good structural stability that allows them to perform well with UFH without the risk of warping. An engineered wood floor can be laid directly over the UFH as a 'floating floor' or secret nailed to battens of joists.
Solid hardwoods and softwoods also transfer heat well but care should be taken when specifying board width and thickness.

Read the solid & engineered woods data sheet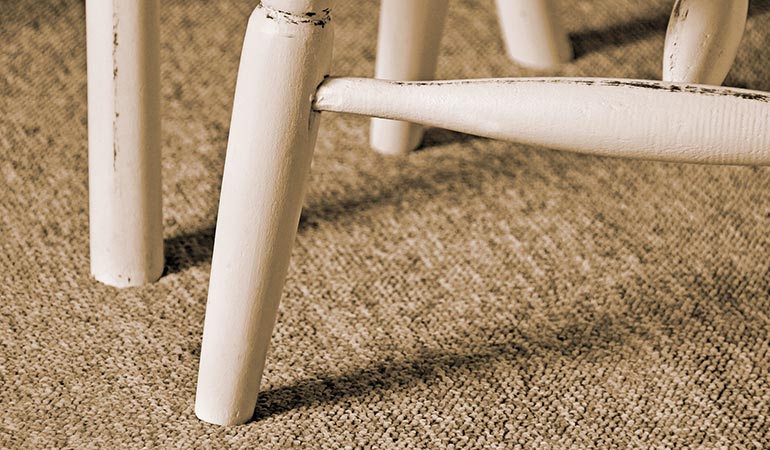 Carpet & rugs
UFH can be used with most types of carpet. As long as the underlay is not a good thermal insulator, heat will easily pass through this layer into the carpet itself. The overall Tog value of the carpet and underlay combined should not exceed 2.5 and the underlay should not exceed 1 Tog. Felt and polyurethane underlays should be avoided as they affect heat transfer.

Read carpet data sheet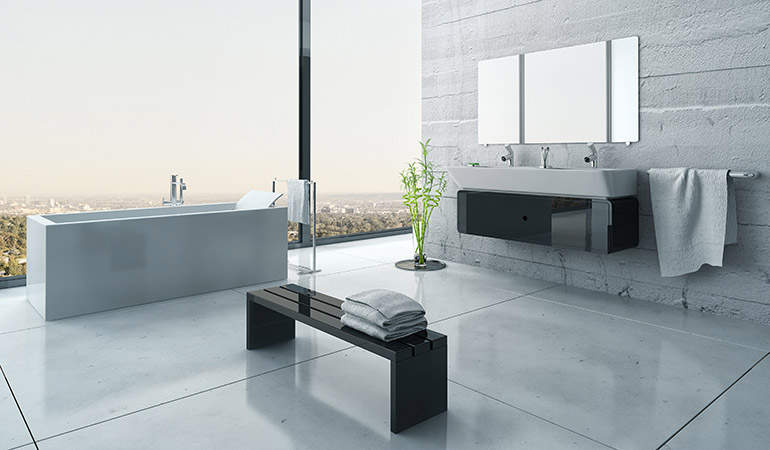 Ceramic & porcelain tiles
Tiles offer a high thermal conductivity and slim profile that makes them particularly popular for using over UFH in kitchens and bathrooms.
Before laying a tile finish over UFH, a de-coupling membrane and quality flexible adhesive should be used. This prevents any concentration cracks from being transmitted through to the floor covering.

Read tiles & stone data sheet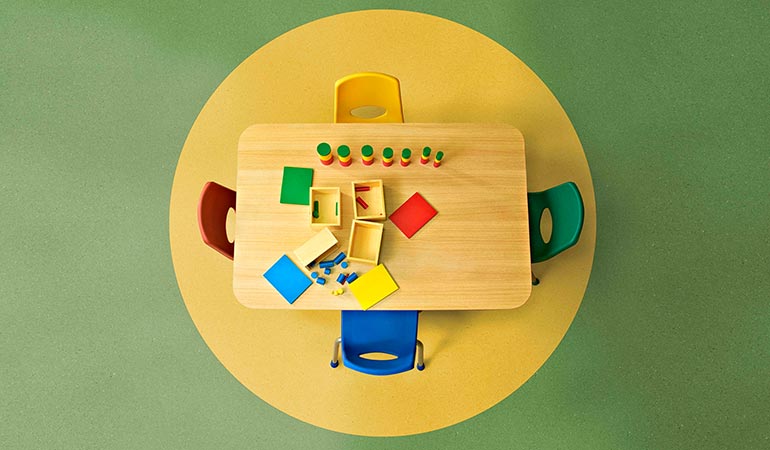 Vinyl & linoleum
Vinyl floor tiles, such as Karndean and Amtico, are available in a range of finishes and are very durable, making them a popular floor covering choice that is also compatible with UFH. As a sensitive floor covering, a floor temperature sensor should be fitted. This will limit the heat output from the UFH (usually to 27°C) to protect the vinyl or lino from any discolouration. For this reason, vinyl and lino is not recommended for areas with high heat losses such as conservatories.

Read vinyl & linoleum data sheet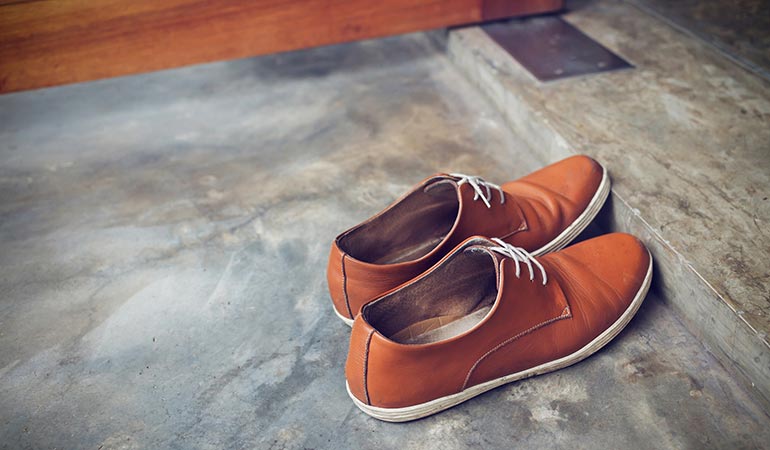 Polished screed & synthetic resins
Due to their tough and durable finish, the use of polished screeds and synthetic resins in domestic properties is becoming more common. As screed, by nature, is very conductive it is well suited for use with UFH and by pairing the two together it also takes away the 'cold touch' associated with choosing a hard floor covering.

Read polished screed data sheet

Common floor coverings Q&As
How soon after installing the UFH can the floor covering/s be laid?
This depends on whether a 'dry' UFH system has been installed, such as ClippaPlate® or a floating UFH system where floor coverings can be fitted immediately, or whether a screed has been laid. In a standard screed UFH system a sand and cement of anhydrate liquid gypsum pumped screed may have been laid and these tend to dry at a rate of 1mm per day. This would mean a wait of between 40-60 days before the floor covering can be laid depending on the screed's thickness. Cementitious self-levelling compounds, like LoPro®QuickSet that is used with LoPro®Max, dry at a far faster rate and floor coverings can be fitted after 72 hours.
Is any preparation required before the floor covering/s can be laid over the UFH?
This varies on the choice of UFH system and floor covering. Both LoPro® systems are ready for floor coverings once fully installed. With tiles, a decoupling membrane and quality tile adhesive should be used. For other floor coverings, particularly vinyls and woods, the manufacturer will provide guidance. It is advisable, where practical, to commission at heat the UFH for up to 72 hours before then leaving it to completely cool as this will remove any residual moisture present in the floor.
For more information on how floor coverings should be laid over UFH, read our selection of data sheets linked above.
How long after laying the floor covering/s should I wait until turning the UFH on?
If a tile floor finish or vinyl has been laid, it is best to wait between 24-48 hours before turning the UFH on to allow any adhesives to dry.

If you have questions about how a floor covering can work with Nu-Heat UFH, one of our experts will be happy to help on 01404 540650.