Because it's laid on top of an existing floor, installing LoPro®Max is very simple to install.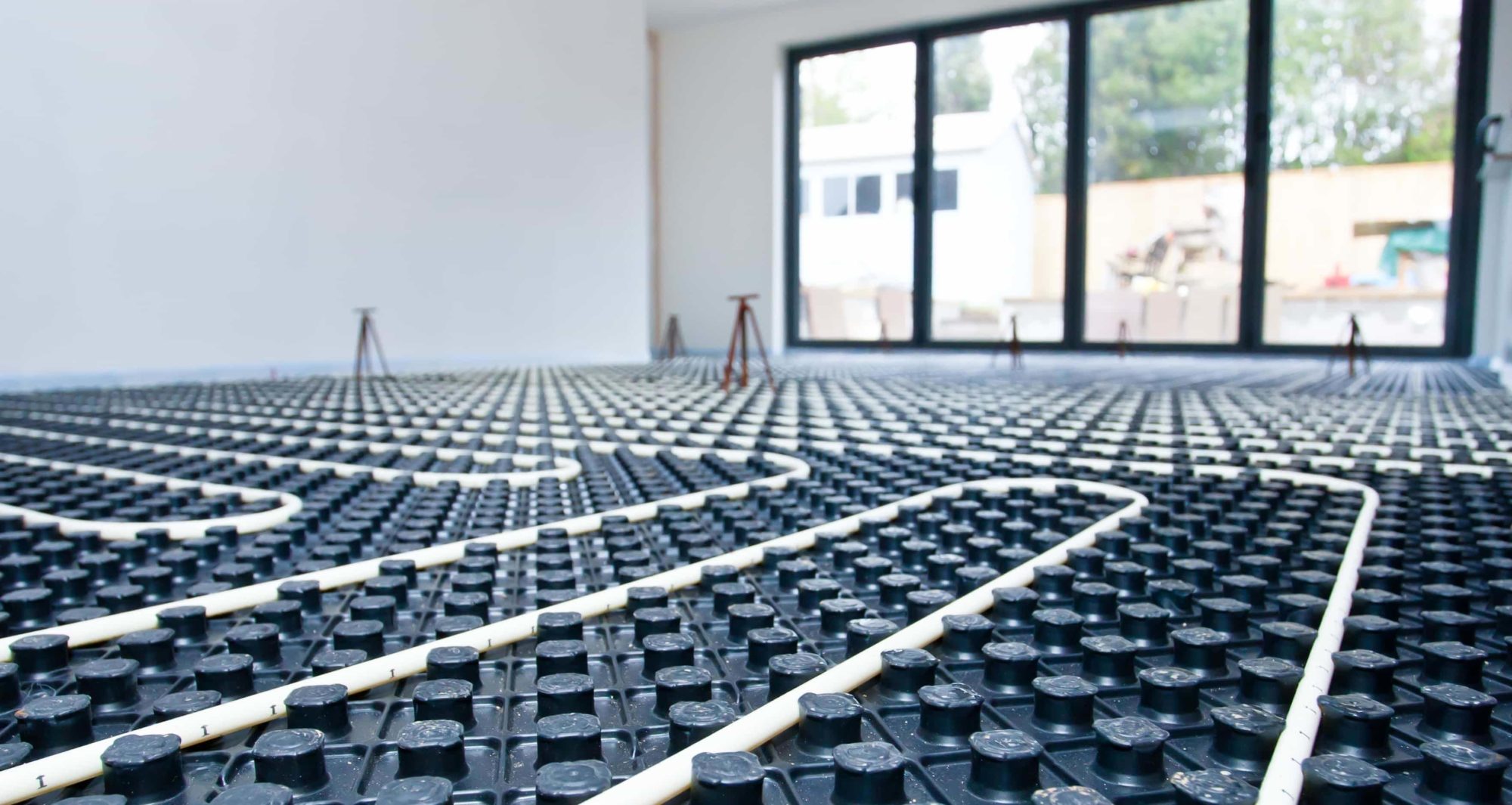 Easy installation in 3 simple steps
Step 1: Prepare the floor
Repair the floor, filling any gaps
Fit the isolation strip and double sided tape around the edge of the rooms
Step 2: Lay the tube and connect to manifold
Lay the panel and tube
Connect to manifold and pressure test
Fit the expansion strips in doorways
Fit the floor temperature sensors
Step 3: Mix and pour the compound
The compound is easily mixed by hand or machine
For areas over 100m², use our network of compound contractors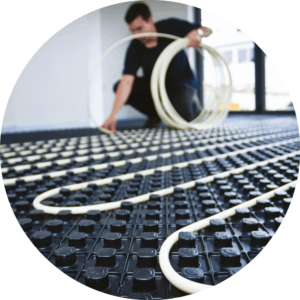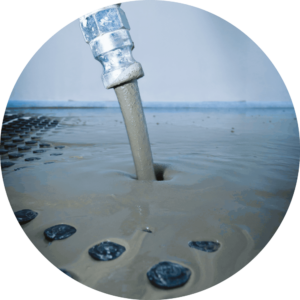 Watch our installation video
Lay the LoPro®QuickSet self-levelling compound yourself…
Areas up to 60m2 can easily be mixed in a tub using a hand-held drill with mixing paddle in a couple of hours. For areas between 60m2 and 100m2 it is more efficient to use either a paddle mixer or a forced-action mixer, both of which are widely available for hire.
…or use our national network of self-levelling compound contractors
In projects over 100m² a pumped mixer operated by a professional screed contractor is often used. This method allows for areas of up to 500m2 to be covered in a single day. Contractors are situated throughout the UK and will quote per m2 or on a fixed price basis. Please contact Nu-Heat for more information and guide prices.