Underfloor heating from Nu-Heat
Warm water underfloor heating (UFH) for new-build and retrofit projects. We supply and design a full bespoke solution for your project requirements.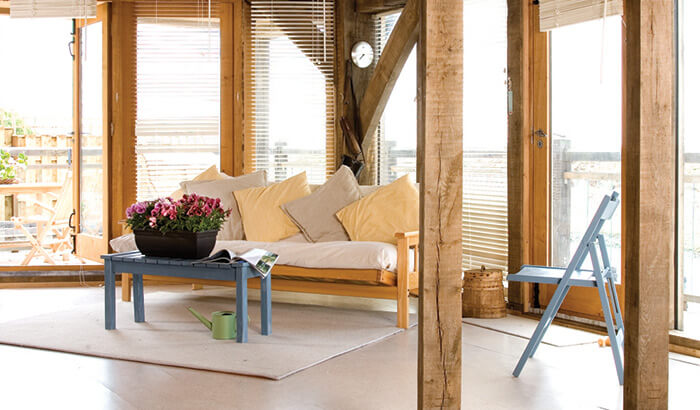 The benefits of underfloor heating
Nu-Heat's UFH creates ideal comfortable conditions, providing an even warmth that is free from draughts and dust movements as well as giving you space-saving interior design freedom.
Not only does UFH provide a superior heat, it is also an efficient heating system that saves you both energy and money.
Is the property suitable?
Nu-Heat has an UFH system for virtually any type of project, whether it's a new build, a renovation or a conversion. The most important factor when considering UFH for your property is insulation.
All new UK properties will be suitable for UFH, as they meet strict guidelines on insulation and air tightness. Older properties can benefit, too, with our LoPro™ range of solutions and system performance can be very good with a few basic improvements to insulation levels.
You can have UFH on any floor level, whether a solid or joisted floor.
Nu-Heat will always provide you with a solution that meets your needs. If we believe the property is unsuitable for UFH, we will always tell you so.
How it works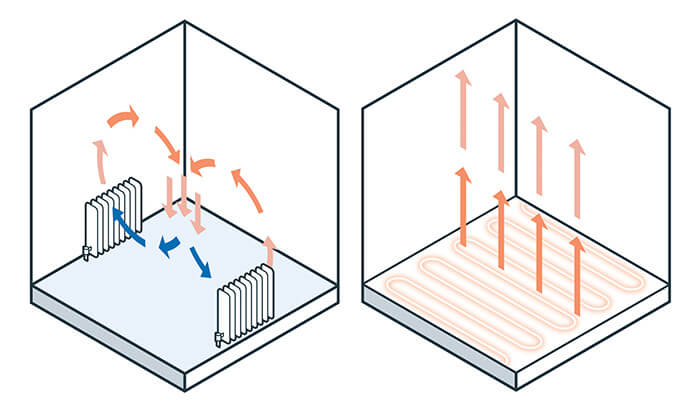 UFH works by pumping a controlled flow of warm water, from any heat source, through tubing embedded in the floor. Because the emitting area is large, sufficient warmth is provided across the whole floor surface to heat the room effectively.
With low water temperatures required, UFH is the perfect partner for both condensing boilers and heat pumps, providing the highest levels of energy efficiency and lowest possible annual running costs.
Everything you need to know about warm water underfloor heating
In this video our Technical Account Manager Rachel Roberts, who has over 17 years' experience with UFH, answers the most commonly asked questions we hear.
Get a free UFH quote for your project
Our design team can develop a bespoke quote just for you within 72 hours.
Click here to upload your plans online or send by email.
Alternatively, call our team on 01404 540650 to discuss your project requirements.