Underfloor heating systems for new builds
Underfloor heating (UFH) is arguably the best heating system for a new build. It's simple to install and very efficient.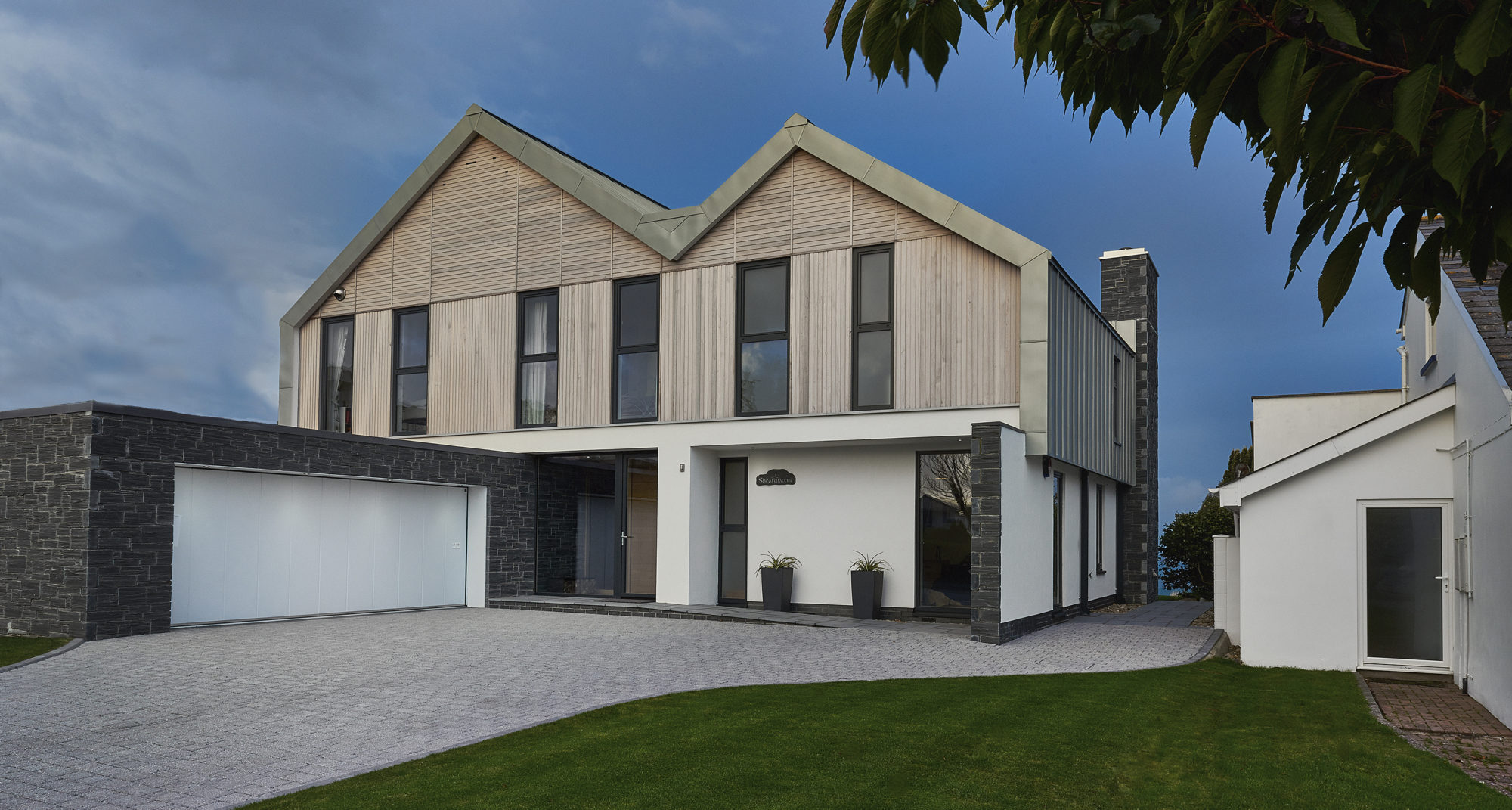 Here's some more information on the most popular underfloor heating systems for a new build.
ClipTrack® – screed underfloor heating
Screed systems, like ClipTrack®, are the most common underfloor heating choice for new build projects. This is because screed UFH is cost-effective, simple to install and fits neatly into the build schedule.
How is ClipTrack® installed?
ClipTrack® is installed by 'clipping' the heating tube through a polythene layer into the insulation before the screed is poured. It is used with both solid concrete slab and beam and block floors.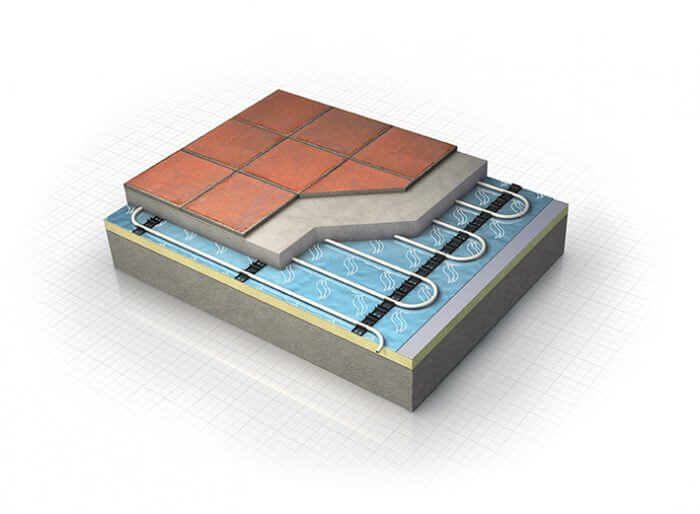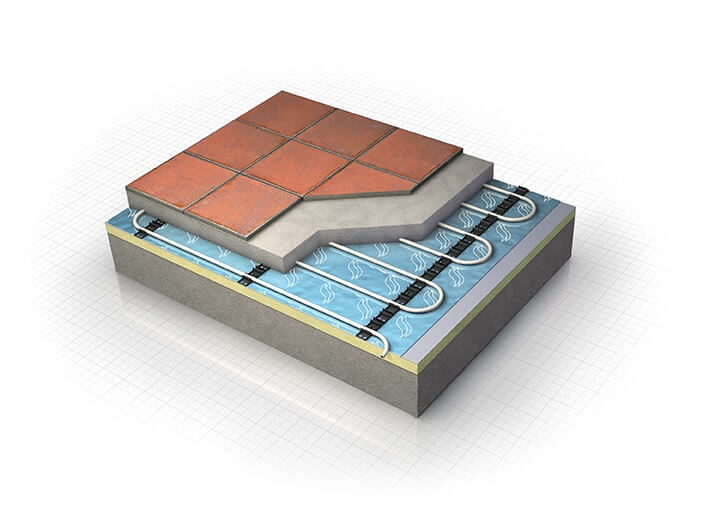 FastDeck® – save time with a completely dry installation
FastDeck® is a revolutionary underfloor heating system for new builds that doesn't require any wet trades. This means there are no drying times associated with standard screed systems, saving up to 60 days of on-site time.
How is FastDeck® installed?
FastDeck® is installed by laying a strong injection-moulded panel, which holds the heating tube, over insulation. An aluminium laminated structural deck, supplied, is then laid over the system. Floor coverings can be fitted immediately.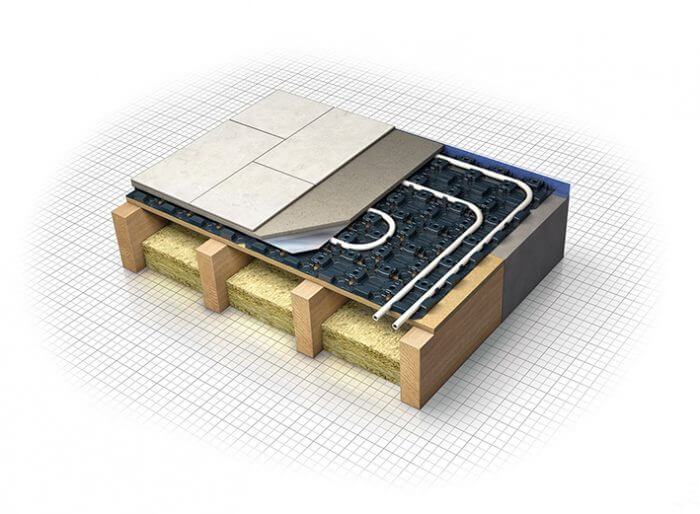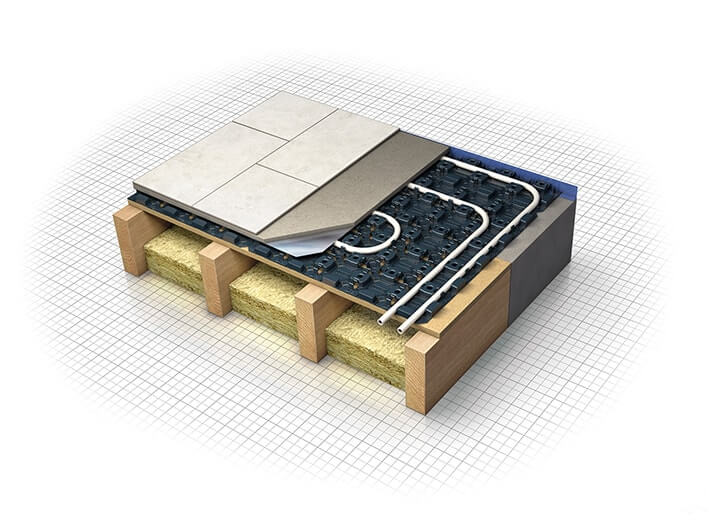 Acoustic underfloor heating
Nu-Heat has a wide range of acoustic underfloor heating systems suitable for timber frame, solid, floating and raised access floors. Each solution reduces airborne and impact noise.
The excellent acoustic properties of AcoustiPanel® mean that it will contribute towards exceeding Part E compliance standards.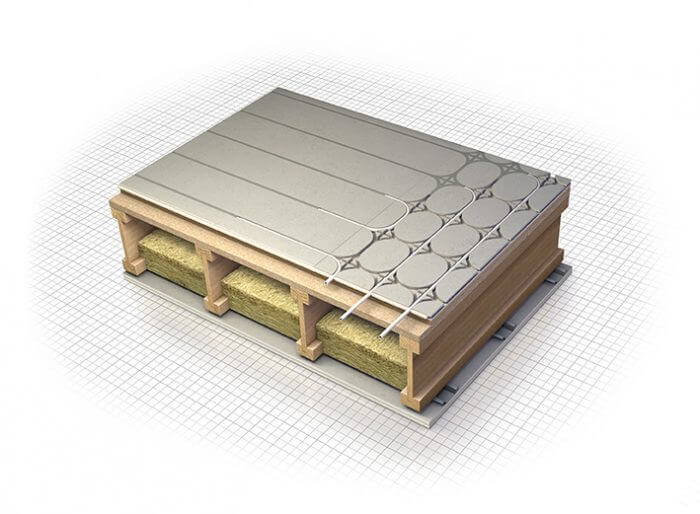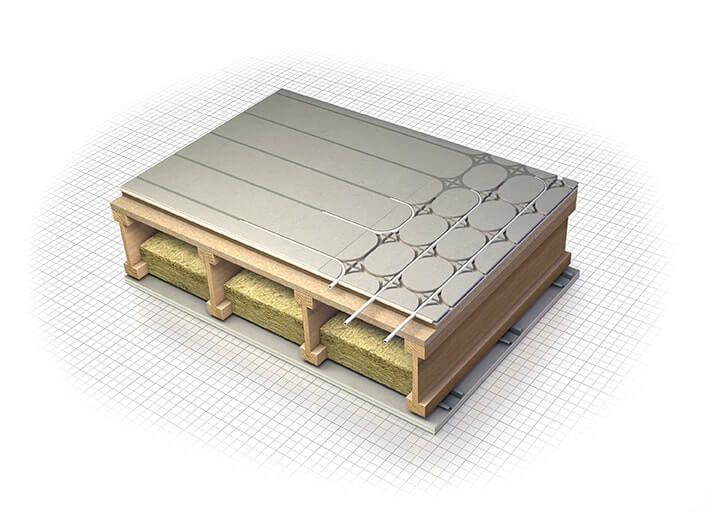 Want help finding the right underfloor heating solution?
We would love to speak with you to discuss your project. If you have a question about your existing Nu-Heat system, our technical support team are at hand.