Renewables
Nu-Heat specialises in the integration of energy efficient heat pump and solar thermal systems. As a Microgeneration Certification Scheme (MCS) accredited company we know that the details matter, which is why we spend up to two full days designing each individual renewable heating solution.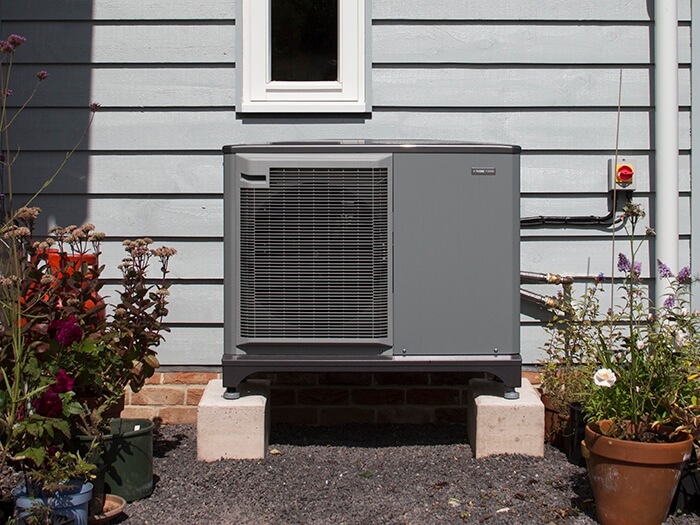 Ground and air source heat pumps
A heat pump is a renewable alternative to a boiler, reducing environmental impact and potentially lowering fuel bills whilst also benefitting from the Renewable Heat Incentive. They work by extracting the inexhaustible free supply of solar energy stored naturally either in the ground or air, utilising it for domestic heating and hot water. Heat pumps are best suited to well-insulated properties and plots without access to mains gas.
Find out more about heat pumps
Solar thermal
A solar thermal system can generate up to 60% of a home's domestic hot water per year. It's a great renewable option for any type of property and a technology that also qualifies for the Renewable Heat Incentive. Nu Heat designs and supplies a complete, ready-to-install package comprising the solar hot water cylinder, solar panels (often called collectors), and ancillary components.
How solar thermal can work for you
Renewable cylinders
Nu-Heat's range of EnergyPro and EnergyMaster cylinders are specifically designed for use with solar and heat pump systems.
Find out more about our cylinders