With such a wide variety of floor coverings on offer, it can be difficult to choose! One of the most popular flooring choices for homeowners to put over their underfloor heating system (UFH) is hardwood flooring.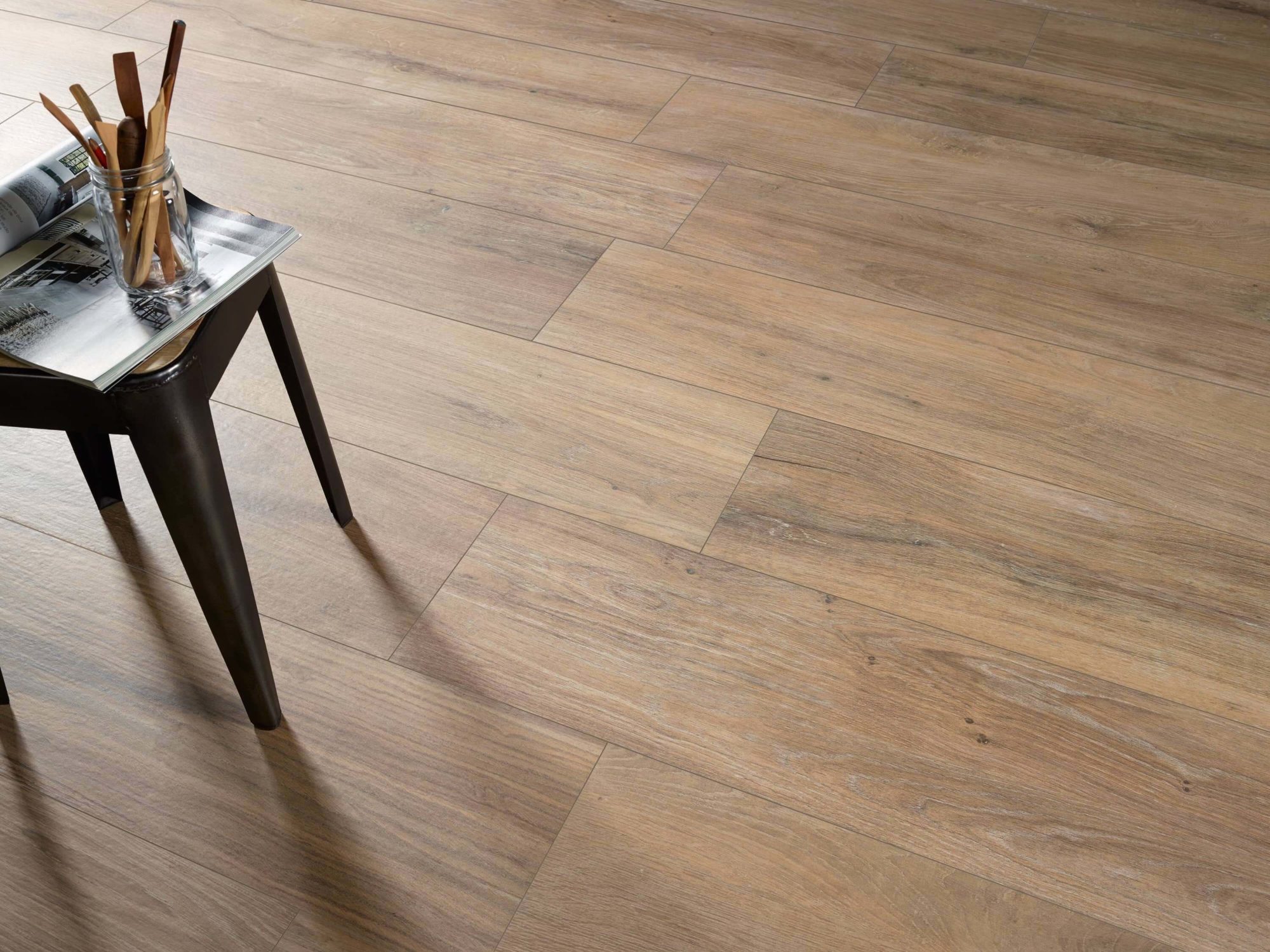 Hardwood flooring provides a warm finishing touch to renovations and new builds, softening up a space and providing a different texture to the often clean lines of modern kitchens and worktops. The majority of wooden flooring is suitable for underfloor heating systems, but at Nu-Heat, we recommend using engineered timber flooring rather than solid hardwood.
Using timber with UFH
If the desired look includes a wood floor, engineered timber is the best option for use with underfloor heating, as its structural stability allows it to perform well with fluctuating temperatures.
Solid hardwoods and soft woods also transfer heat well but care should be taken when specifying the board width and thickness, as these can warp under temperature.
Engineered timber – A more stable option than solid timber, due to being cross-laminated, its moisture content is less critical. It can be laid directly over the underfloor heating as a 'floating floor' or nailed into battens or joists. Unless installed over a screeded slab, engineered boards of less than 20mm thickness should be supported and fixed to an additional decking material to lend suitable structural support.
Solid hardwood – It is always best to use a kiln-dried timber with minimum moisture content, store it in a dry place before installation and fit a floor temperature sensor to reduce the chance of the timber overheating.
Soft woods – Most soft woods can be used with underfloor heating but it is not recommended for use with any high heat output systems as it can cause them to warp under temperature. Always fit a floor temperature sensor.
Parquet – Also suitable for use with underfloor heating, these floor blocks should be continuously glued onto the screed or timber deck for good heat transfer. Again, always fit a floor temperature sensor.
Benefits of engineered wood for UFH
Engineered hardwood flooring is the most compatible wood flooring for underfloor heating systems and it looks exactly the same as solid wood flooring. Once you have installed it – it feels the same underfoot too. In fact, the top part of the engineered wood plank is made from solid wood, but the underneath has base layers which give strength and stability; allowing your floor to expand and contract with the daily changes in temperature delivered by underfloor heating.
The majority of renovations and new builds use underfloor heating and wooden floors together because you get the real warmth from the underfloor heating system combined with the aesthetic warmth that a wooden floor brings to a home.
What's more, it's easy to find an engineered hardwood floor to complement any space. There is an array of species of wood, grain patterns, colours, plank sizes and surface finishes to choose from; making engineered wood flooring a versatile and resilient flooring option.
There are many benefits of choosing to pair your underfloor heating system with engineered wood.
An engineered wood floor looks just like a solid wood floor
The construction of engineered wood flooring, makes it more stable than solid wood floor coverings
You can install engineered hardwood flooring at any floor level, including below street level. In contrast, solid hardwood floors cannot be installed in basements
Engineered wood floors are often considered to provide a more high-end finish laminate flooring and cheaper than comparable solid wood planks
Engineered wood flooring is highly durable and long-lasting
Get in touch for expert advice on pairing your flooring of choice with a Nu-Heat UFH system.