How much does underfloor heating cost?
Warm water underfloor heating costs as little as £800 for a 20m² room, but price varies by project. It is an affordable heating solution that is around 25% more efficient than radiators, so savings can also be made on heating bills.
Typical underfloor heating costs
The exact underfloor heating cost per m² will vary depending on the most suitable solution for the property. For example, a standard screed UFH system for a new build project is often cheaper than a retrofit solution where more materials are required.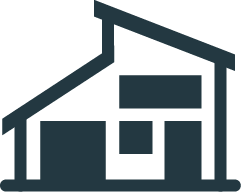 Underfloor heating cost in a new build
Screed underfloor heating, like ClipTrack®, is a cost-effective heating choice for a new build property that fits neatly into the build schedule. Installation is also quick, which helps to keep costs to a minimum.
In a typical self-build project (such as a detached 3 bedroomed home) with a 100m² floor area, you could expect a bespoke screed UFH system to cost approximately £2800-£3000, or £30 per square metre, excluding the screed. This would include a unique system design tailored to the property's requirements, the highest quality components and an unrivalled level of customer support for the lifetime of the system.
Every project, regardless of size, is handled by qualified and experienced UFH experts to ensure the system performs exactly as required.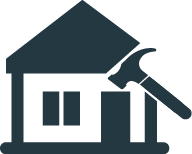 Underfloor heating cost in a renovation
More materials are supplied with retrofit warm water underfloor heating systems (such as pre-routed panels or specialist self-levelling compound), so for this reason they tend to cost more than a new build system.
Whilst UFH for a renovation might cost more, Nu‑Heat's award-winning LoPro® range avoids the time and expense of digging up floors, making UFH a reality for most properties. It also includes everything you need to complete the installation prior to the floor covering being laid – there is no additional cost of screed, for example.
In a renovation project, such as an average Victorian terrace with a downstairs floor area of around 60m2, a bespoke LoPro®10 system would cost in the region of £4000, or £65 per square metre. This would include everything required to install the UFH so that it is ready for the chosen floor finishes, as well as a bespoke system design and an unrivalled level of customer support for the entire lifetime of the system.
Installing UFH in one room? Electric underfloor heating kits, like ElectroMat®, cost less than warm water, making them a good option for smaller, single rooms. Be aware that electric UFH running costs are far higher than warm water, meaning it is best avoided for heating large spaces or a whole house.

Underfloor heating installation costs
Once you have an indication of the price of the system, you also need to consider the cost of having the system installed by a qualified heating and plumbing engineer.
The cost of installing underfloor heating is difficult to estimate as it varies depending on the area of the UK (London postcodes charge more, for example) and the size and type of UFH system being installed. If we take the previous scenario of a new build with a total floor area of 100m2 and choose an installer who charges £30 per hour, you could expect the installation to cost roughly £800.
In straightforward or smaller projects, it is possible to install the fixing system and tube yourself, or have a builder do this, before getting the plumber in to set up the manifold, connect it back to the boiler and commission the system.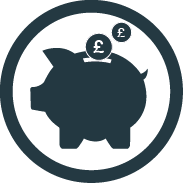 Underfloor heating running costs
Warm water underfloor heating running costs
Warm water underfloor heating is a highly efficient heating system – around 25% more efficient than radiators when paired with a modern condensing boiler and up to 40% more efficient when running from a heat pump.
Because of this, running costs are often lower than a traditional radiator system and around a third of an equivalent electric UFH system.
Electric underfloor heating running costs
Electric underfloor heating can cost three to four times more to run than a warm water UFH system, or a radiator system, that is paired with a gas boiler. This is simply because electric tends to cost far more than natural gas per kWh.
Electric UFH is a good option for small spaces, like bathrooms or kitchen refurbs, where it can warm hard floor finishes. It is rarely used to heat an entire property because of the associated running costs.

Underfloor heating running costs: Warm water Vs Electric
Cost to heat a room per year with:

Room size

Electric UFH

Warm water UFH

Cost saving over a year

10m2

£224

£45

£179

20m2

£448

£90

£358

30m2

£672

£134

£538

The running costs have been based on a standard electricity price of £0.14 per kWh and a domestic natural gas price of £0.028 per kWh (correct as of March 2019).