Vinyl and linoleum with UFH
Modern vinyl flooring provides a tough, durable surface that is supplied in many finishes, often to replicate natural products – it is a perfect partner for underfloor heating.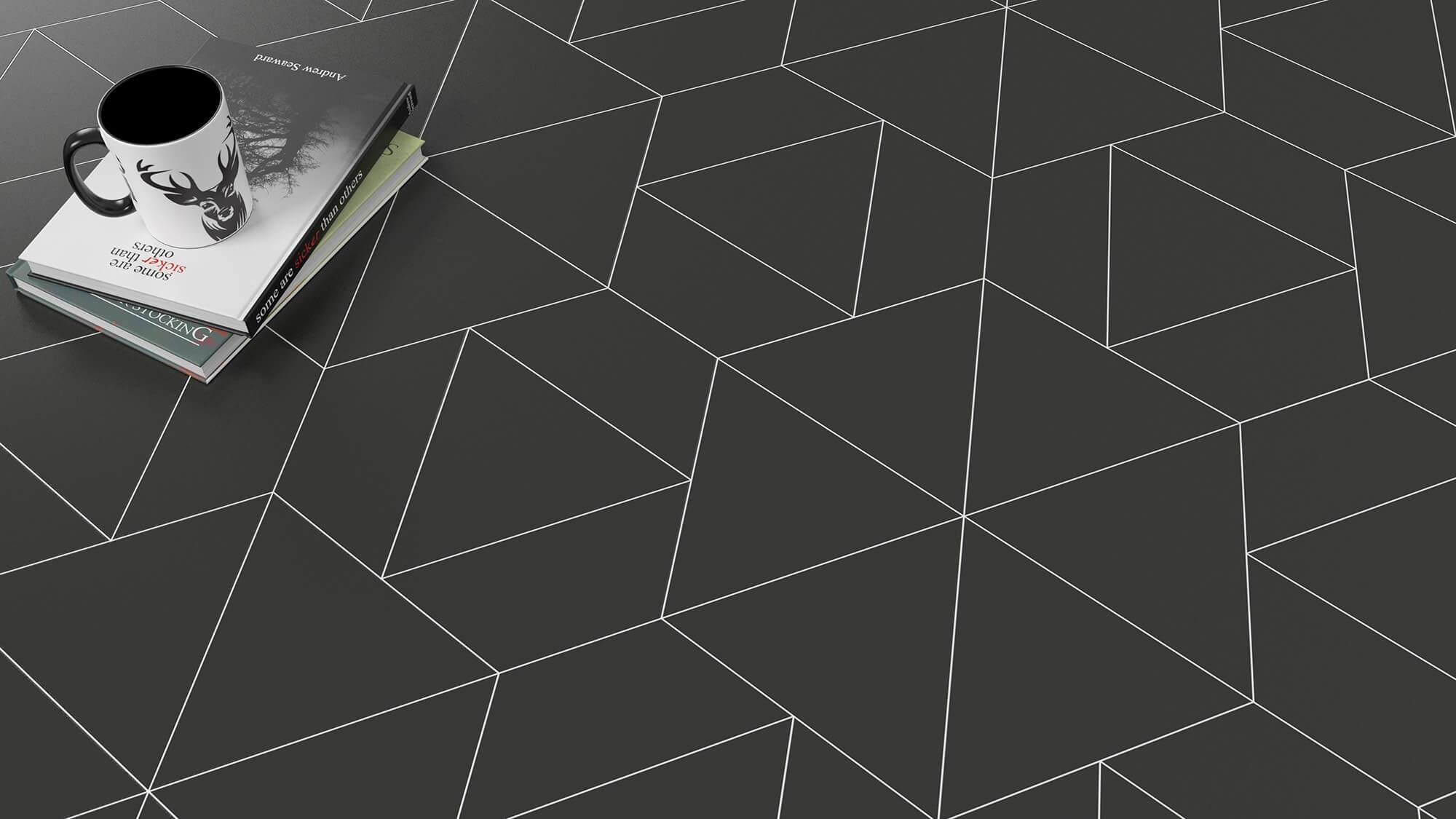 Vinyl and linoleum coverings from companies such as Marmoleum, Amtico and Karndean are widely specified and can provide a high quality, luxury look for traditional or contemporary homes.
Vinyl or polyvinyl chloride flooring, is made from resin combined with plasticizers and stabilizers. In sheet form, a thin layer of material is laid over a foam to provide cushioning or compressed under high pressure.
Linoleum (e.g. Marmoleum) is a made using natural materials – often linseed and/or tall oil, limestone, tree rosin, wood flour, natural mineral pigments and jute – which are then combined with a hessian or canvas backing to provide additional strength. Both can provide a seamless finish and provide a hardwearing floor finish and are suitable for use with all of Nu-Heat's underfloor heating floor constructions.
Many homeowners are unsure whether they can use a laminate or vinyl with underfloor heating but this type of floor covering actually performs very well.
It's important to check the manufacturer's recommended maximum floor surface temperature to ensure that the covering is suitable for use with underfloor heating. Most manufacturers state 27°C, which is more than adequate in most situations. For any sensitive floor coverings, or where a system with a high heat output is being installed, a floor temperature sensor should be fitted to limit the heat output from the floor.
Vinyl – Vinyl works well with underfloor heating as the heat can easily permeate the slim layer. However, as most vinyls should not be heated to above 26°C, the underfloor heating should be restricted. Because of this, vinyls are not suitable for any rooms with high heat losses, like a conservatory, as it would not be able to sufficiently heat the room when restricted.
Amtico – A practical and highly versatile flooring, Amtico is a popular choice of floor covering. To avoid any discolouration or damage, the floor temperature should be limited to 27°C.
Installation
Marmoleum and vinyl flooring requires acclimatisation to the environment in which it is to be installed. It should be
unwrapped and laid flat for a minimum of 24-hours prior to installation. The room temperature should be between 18–26˚C but the underfloor heating should not be used to achieve this.
The underfloor heating should have been tested and switched off 48-hours before installation of the flooring and remain off during installation and for 48-hours afterwards.
Fixing
The adhesive used to fix the flooring should be sufficient to sustain the working temperature of the underfloor heating, maximum 27˚C.