Electric Underfloor Heating Kits – ElectroMat
Cheap to install and a good option for small bathrooms and kitchens, here's everything you need to know about ElectroMat electric floor heating.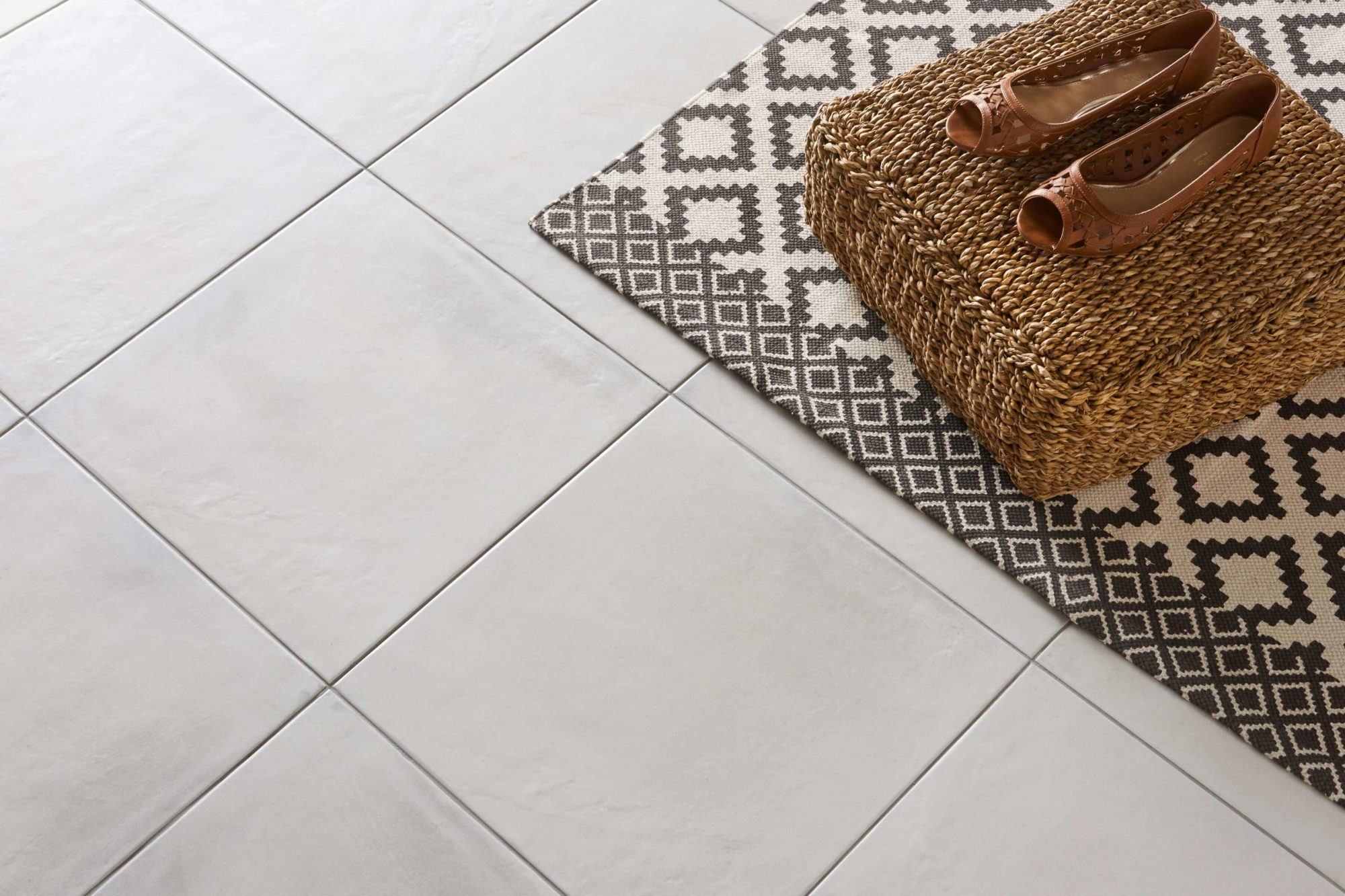 Many people choose electric UFH to warm smaller rooms with tiles, such as kitchens, bathrooms or wet rooms.
Nu-Heat's ElectroMat® OneZone® is an easy-to-fit electric underfloor heating kit that can cover floor areas of up to 18m². This relatively cheap underfloor heating kit offers an affordable way to enjoy electric UFH in one single room. Read on to find out more about the pros and cons of electric UFH, electric underfloor heating installation, and how to get started.
We'll also cover FAQs about underfloor heating electricians and using electric underfloor heating for the first time.
Electric underfloor heating pros and cons
Is electric underfloor heating best for your project, or would you be better off with warm water underfloor heating? If you are looking to benefit from the feeling of underfloor heating in a single, smaller room, electric UFH may be best for you.
Electric underfloor heating pros
Electric UFH kits are cheaper, meaning you can enjoy the benefits of UFH in one room without much upfront cost.
It provides a high heat output to warm hard floor coverings, such as tiles, in a kitchen or bathroom.
Electric underfloor heating kits are easy to install. They fit directly over the existing floor, meaning minimal mess.
Electric underfloor heating cons
It costs far more to run than warm water UFH. This is the main reason it is best suited to single rooms rather than a whole house heating solution. An electric underfloor heating system can cost around 3x more to run than warm water UFH paired with a gas boiler. Despite the temptation to install a cheap underfloor heating kit, it might cost you much more in the long run.
Looking to install UFH in a large space, or in a few rooms? Warm water underfloor heating is likely to be your best option.
ElectroMat® electric underfloor heating kit
An ideal solution for kitchens, bathrooms and wet rooms, Nu-Heat's ElectroMat® kits include everything you need for electric underfloor heating installation in a single room. UFH works particularly well with hard floor coverings, such as tile or stone.
Why choose Nu-Heat electric underfloor heating?
ElectroMat® electric floor heating is relatively cheap, quick and simple to install, with help from an electrician.
The decoupling membrane holds the heating cable in place, so tiles can be laid on top without risk of cracking.
Electric underfloor heating systems offer a high (but comfortable) heat output for warmth underfoot.
When using sealing tape, ElectroMat® is completely waterproof, making it easy to create a wet room
Electric underfloor heating installation – Step-by-Step
Here's a quick overview of how to install electric underfloor heating systems:
Step 1: Prepare the floor and install the thermostat floor sensor.
Step 2: Lay the ElectroMat® de-coupling membrane over the floor using a flexible tile adhesive (this helps stop cracking).
Step 3: Test the ElectroMat® heating cables, as instructed, and fit into the membrane by pushing into the channels in the matting.
Step 4: Fix tiles in position using a full 5mm bed of flexible tile adhesive. If using other flooring (such as laminate, engineered board, vinyl or carpet) cover the floor with a 10mm layer of flexible self-levelling compound.
Step 5: Repeat the cable testing and wire the neoStat-e thermostat (this must be done by a qualified electrician).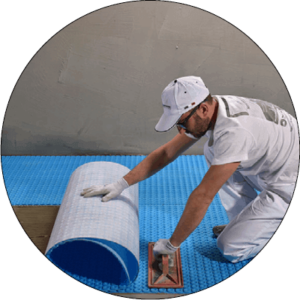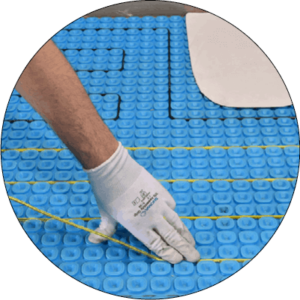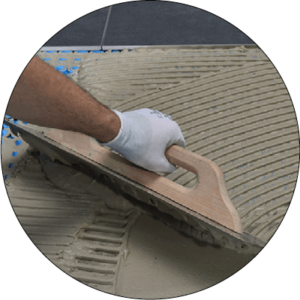 How do I find an underfloor heating electrician?
You'll find that most electricians have, or are able to, install electric underfloor heating. You can even lay the system yourself and then call in an electrician to wire it up.
Using electric underfloor heating for the first time
Once the electric underfloor heating is installed, it can be used straight away. You can set the thermostat to switch the electric UFH on and off to suit your lifestyle, so it warms the room at particular times each day.
Want help finding the right underfloor heating solution?
Unsure if electric UFH is right for you? Need help choosing a kit or with electric underfloor heating installation? We would love to speak with you to discuss your project – leave a message below and one of our experts will be in touch to discus your project.
If you have a question about your existing Nu-Heat system, our technical support team are at hand.