Works with Apple HomeKit
Control your Nu-Heat smart thermostats with Apple HomeKit technology
Choose to control your market-leading, bespoke-designed Nu-Heat underfloor heating with subscription-free, advanced HomeKit home automation technology from Apple.

Nu-Heat underfloor heating works with Apple HomeKit
Apple HomeKit technology provides an easy, secure way to control your home's lights, doors, thermostats and more from your iPhone, iPad or iPod touch.
Any Nu-Heat neo smart underfloor heating system with a neoHub+ can be controlled from the Apple iOS10 Home app or by using Siri voice control, allowing you to set HomeKit automations and remotely control your heating settings.
With the ability to separately control as many as 32 heating zones, the combination of Apple HomeKit technology and Nu-Heat designed underfloor heating enables you to keep every room of your property at just the right temperature.
There are no contracts or subscription fees, and you can easily configure HomeKit control in a few simple steps.
Siri voice control
The Nu-Heat neoHub+ responds to Siri, letting you request the current temperature, set a new temperature or temperature hold and turn standby on or off directly from your iPhone, iPad or iPod touch.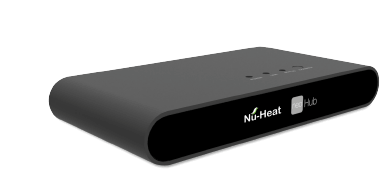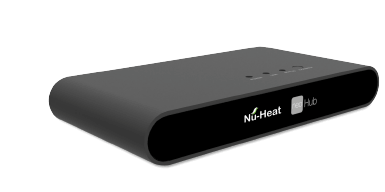 Set scenes in the Home app
You can also set scenes or automations in the Home app which change the settings of several HomeKit accessories simultaneously, with one command or trigger. For example, you could choose to set a scene which turns down your Nu-Heat underfloor heating temperatures and switches off your HomeKit compatible lights as you leave for work in the morning.
Works with Apple HomeKit
Use of the Works with Apple HomeKit logo means that an electronic accessory has been designed to connect specifically to iPod touch, iPhone, or iPad, respectively, and has been certified by the developer to meet Apple performance standards. Apple is not responsible for the operation of this device or its compliance with safety and regulatory standards.
Apple, iPad, iPhone, and iPod touch are trademarks of Apple Inc., registered in the U.S. and other countries. HomeKit is a trademark of Apple Inc.