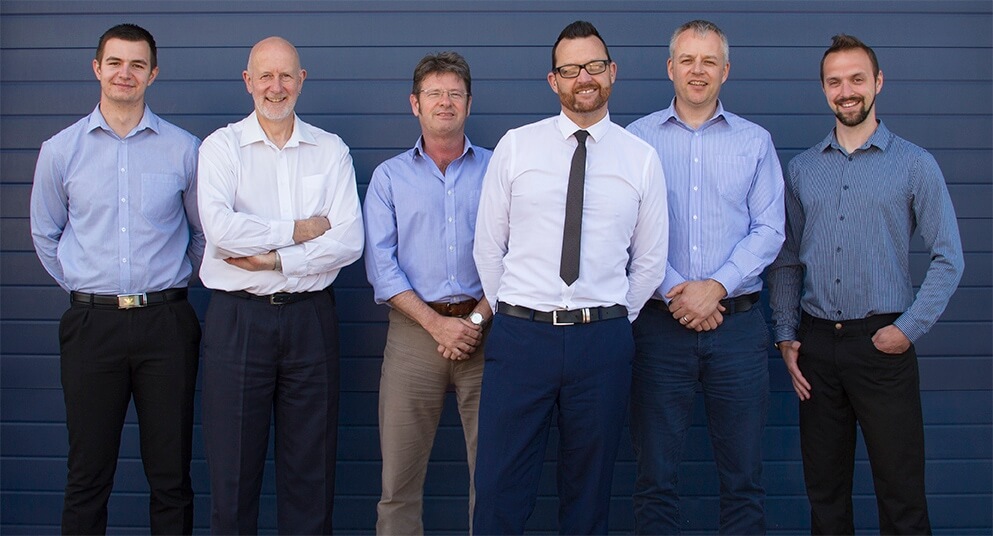 The Technical Support Team are all highly qualified, having all completed relevant industry courses. They know Nu-Heat's systems inside-out and are ready to answer every call as quickly and as efficiently as possible. Let's find out a bit more about the team and why they like working at Nu-Heat…
How long have you been at Nu-Heat and what did you do before?
Dean: 17 years! I joined as a Warehouse Operative, working my way up to Warehouse Operations Manager. The experience I gained gave me the opportunity to become the Technical Support Manager a couple of years ago.
Paul: I have been at Nu-Heat for 8 years now, starting out in the Design Team, and have 38 years' experience in the refrigeration, air conditioning and heating industry.
John: I've been part of the Tech Team for 6 years. Prior to that I was a pipe fitter, plumber and an estate agent.
Ollie: Just under 9 years. I spent the majority of that time working in dispatch before joining the Technical Team 6 months ago. I've completed all of the NICEIC courses that Nu-Heat offers as well as an electrical and PAT testing course.
Nigel: Over 5 years. I spent 28 years in photography straight from school, then worked in a wide range of admin roles involving street mapping for Huntingdon Council, then the Plastic Surgeon, then South West Water and now here.
Steven: I'm the newest member of the team having joined 8 months ago. I started in the warehouse before moving across to Technical. Beforehand I was a delivery driver and a fitness instructor.
What do you like about Nu-Heat and being a part of the Technical Support Team?
Paul: I enjoy helping customers and installers overcome problems and issues. I love problem solving and the fact that I never know what the day will bring.
Dean: I really enjoy the challenge of turning a customer's negative experience into a positive one. I'm part of Nu-Heat's customer service strategy team and am heavily involved with customer service decisions which I really enjoy. Supporting the team to ensure we provide the best customer experience and aftercare is a passion of mine and one I always strive to improve.
Nigel: The variety of things to do each day within my Technical Administrator role. No two days are the same!
Steven: Everyone at Nu-Heat is friendly and helpful. The products are all of a really high standard.
Ollie: I enjoy solving problems and learning new things. It's a pleasure helping customers who call us 10 years after their installation asking for support. Thanks to our fantastic computer system, I can pull up their name and project details on the screen to help with their query.
John: Nu-Heat is a forward thinking, progressive company. Working in Technical is always a challenge as no two installations are the same.
Do you have a favourite product, or can you give an example of support you have given that sticks with you?
Ollie: Favourite product would be the new SmartStat. I'm a geek and love technology so to have an all-in-one stat that is so simple to fit and then control your heating from your phone is great.
Paul: I'm proud of all the products and with each customer I supply a satisfactory outcome to.
John: Difficult to pick a favourite product but LoPro®Max and LoPro®10 would have to be in the top 3!
Dean: LoPro®10 is a great product and one that has excited a lot of customers. It's a great way to retrofit and is a product we can be very proud of. In terms of support, I recently helped resolve an issue with a faulty heat pump at a children's nursery. Because of the high importance, I took the decision to send one of our engineers out to swap the unit for a new one within 5 days. This prevented the nursery from closing and gave us time to test the faulty unit here at our premises. This is the level of service we pride ourselves on and it was really appreciated by the customer.
Steve: The new and improved OneZone® kits with SmartStat. They are really simple to install and the stats are easy to use. They offer great value for money!