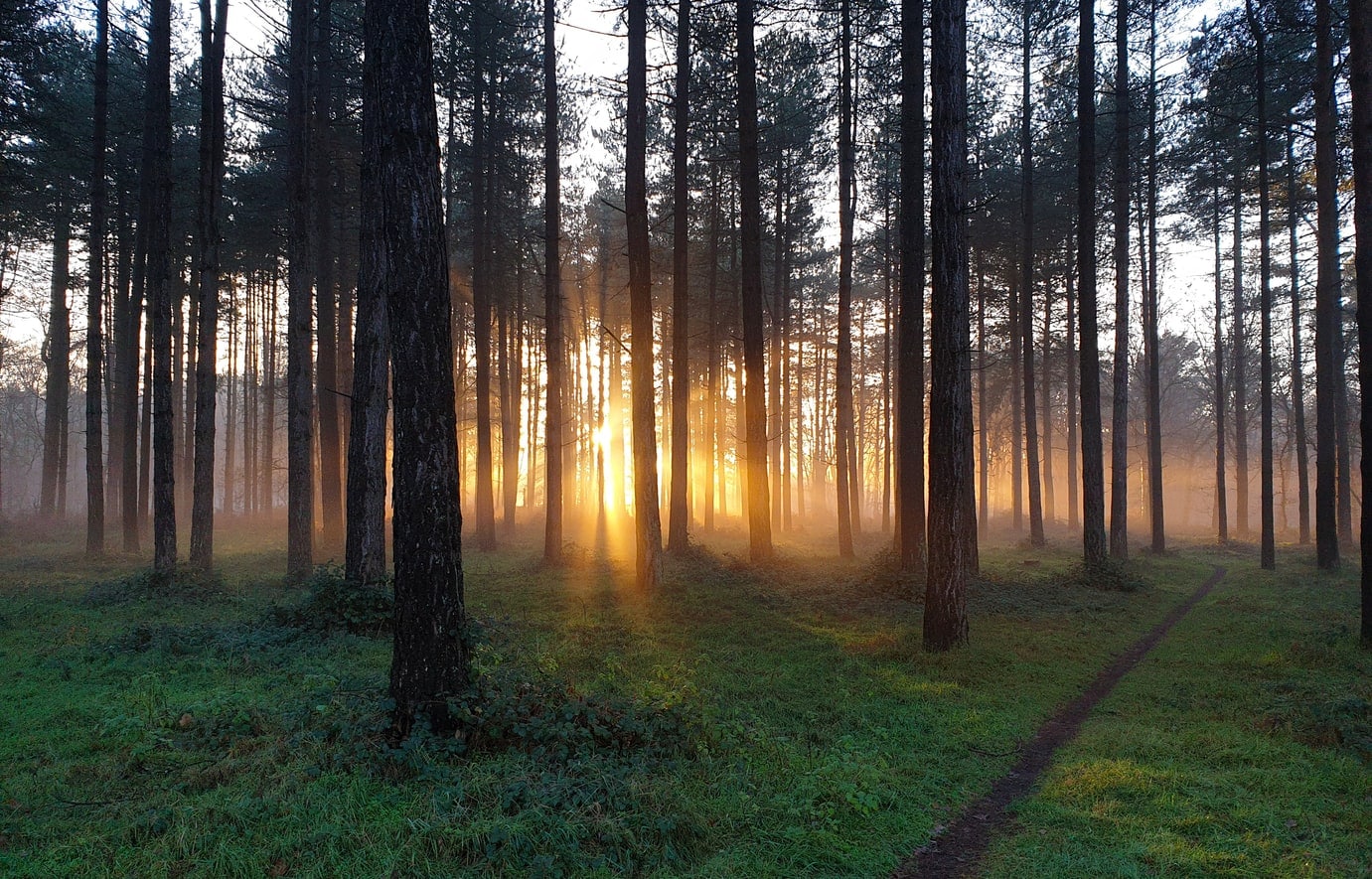 The plan will use around £12 billion of government investment and is thought to create around 250000 highly-skilled, green jobs. They also expect large amounts of private investment.
What is the Government's 10 point plan for a Green Industrial Revolution?
The Government's 10 point plan is detailed below:
Offshore wind: the plan seeks to quadruple the amount of power we produce via offshore wind to 40GW by the year 2030. This will be enough to power every home and support up to 60,000 jobs.
Hydrogen: work to generate 5GW of low carbon hydrogen production capacity by 2030 for industry, transport, power and homes. They also aim to develop the first town heated entirely by hydrogen by the end of the decade.
Nuclear: development of the next generation of small and advanced nuclear reactors, in order to advance nuclear as a clean energy source. This has the potential to support 10,000 jobs.
Electric vehicles: move forward in the transition to electric vehicles, using our world-leading car manufacturing bases including in the West Midlands, North East and North Wales. This will also require national infrastructure to be put in place to support widespread use of electric vehicles.
Public transport, cycling and walking: encourage greener ways of travel such as cycling and walking by introducing schemes to make them more attractive. They also plan to invest in zero-emission public transport vehicles.
Jet Zero and greener maritime: invest in research and development for difficult-to-decarbonise industries , helping them to become greener. This would include research projects for zero-emission planes and ships.
Homes and public buildings: decarbonise our homes and public buildings such as schools and hospitals, by installing 600,000 heat pumps every year by 2028, making buildings warmer and more energy efficient. This will create around 50,000 jobs by 2030.
Carbon capture: the UK aims to become a world leader in carbon capture technology; capturing and storing harmful emissions away from the atmosphere. They will aim to remove 10MT of carbon dioxide by 2030, equivalent to all emissions of the industrial Humber today.
Nature: aim to plant 30,000 hectares of trees every year in order to maintain and create new jobs, whilst protecting and restoring our natural environment.
Innovation and finance: the plan also seeks to place London as the global centre of green finance with the development of the technology needed to reach the UK's energy ambitions.
The UK has set the ambitious target of reaching net-zero emissions by 2050. It's a huge task that will require reform in a large number of areas. However, with around 15% of the country's greenhouse gas emissions attributed to residential buildings, it is one that certainly calls for a rethink in how we heat our homes.
Here's what our MD, David, thinks about the government's new 10 Point Plan for a Green Industrial Revolution.
A call for change
The ambition of the government's new Ten Point Plan for a Green Industrial Revolution is to be applauded – there's a lot in there for heat in buildings which contributes a significant chunk of our carbon emissions:
£1 billion for making new and existing homes more efficient, extending the Green Homes Grant by a year and establishing the Public Sector Decarbonisation Scheme.
A target to install 600,000 heat pumps every year by 2028.
Up to £500 million on hydrogen including trials for home use with the goal to build a Hydrogen town by the end of the decade.
This is in addition to the Future Homes Standard, part of which will see an end to fossil fuels boilers being installed into new homes from 2025.
This all sounds really exciting, and I'm all for it, but what isn't clear is whether this standard and these initiatives can be implemented in such a short space of time without compromises being made.
So, how do we do this? I believe the government needs to do 3 things: Reduce, Support & Educate.
1. REDUCE the temperature of heating systems installed in the UK.
The Future Homes Standard talks about flow temps of 55 degrees, but this doesn't go far enough. Turning down the heat to 45 degrees saves a further 0.5 tonne CO2e per property and across 250,000 new build homes per year, if even half have underfloor heating systems and air source heat pumps installed, those properties would save an additional 55,000 tonnes of CO2e over 18 years! Low temperature heating, like underfloor, will give us this by default.
2. SUPPORT installers through clear standards and training.
We've got an amazing plumbing and heating trade in the UK – we trust them in heating in our homes. The plan talks of 50,000 new jobs, but what is really needed is government support for the 130,000+ Gas Safe Registered installers we've already got.
We need to help them make the transition from gas to heat pumps through funding for training, regulation, and access to support schemes, like the one Nu-Heat provides.
We'll need qualified people to both install, service and maintain these low carbon systems.
3. EDUCATE a fabric first approach
Missed opportunities in building regs mean that high temperature heating systems are being installed in homes that just don't need them. It's essential that both the market and consumer understand the need to wrap and then heat. A fabric first approach to both new builds and renovations.
The Ten Point Plan ambition is fantastic but this is a big challenge
The industry is up for it but policy is going to be key if these pledges are going to become reality.
There's also possibly a disconnect between government departments here that needs to be resolved – BEIS are driving forward this agenda with the green revolution as a kind of a spear head for job creation and economic growth but new building regulations are needed to make this work and this sits with MHCLG.
I am one of many from the industry who have offered assistance to both government departments, but they don't just need us, they also need each other to make this work.
So, there is no doubt that this is a big moment in our transition to a net zero mentality but more work is required for this to be a plan (and, yes, of course probably more funding).
To get to that we need the Energy White Paper, the Heat & Buildings Strategy, a puff of smoke on Building Regs and the Transport Decarbonisation Plan.
Can we do it though? I think we can.
Businesses, families and governments across the globe throughout this Covid-19 pandemic have proved how good we can be at taking action in crisis and just how much can be achieved in a small amount of time.
Before we entered this public health crisis we were – and still are – in the midst of a climate emergency.
As a nation now is the time to turn our attention towards decarbonising heat in our homes.
The biggest challenge? This has to be building a trained and certified low carbon heating workforce who are strong enough in number to meet the demand and confident enough to grow the public's trust and we at Nu-Heat are going to do everything we can to help to make this happen.