New LoPro®Max makes UFH an option for virtually any property, even those with lower levels of insulation, thanks to its unbeatable heat output.  A new addition to the award-winning LoPro® range, the system offers all the benefits of warm water UFH with a low height build-up of just 22mm.
LoPro®Max is simple to install and includes everything you need to complete the installation, even the easy-to-mix specialist self-levelling compound, which is usually an additional cost for the homeowner.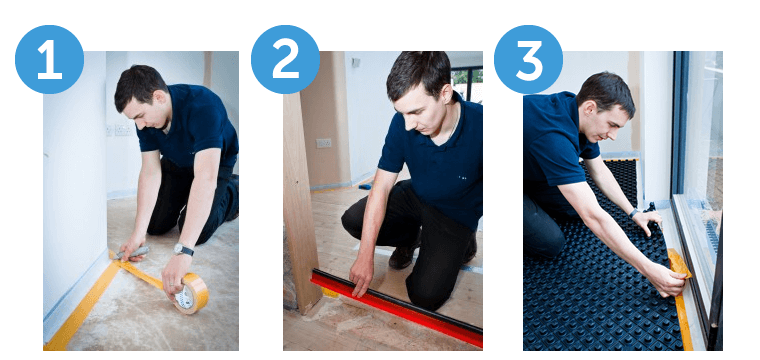 Step 1.  Prepare the floor, repairing any holes or damage and fit the self-adhesive perimeter isolation strips around the edge of the room followed by the yellow double-sided tape
Step 2.  If installing in a single room, fit a batten in doorways to contain the specialist self-levelling compound
Step 3.  Lay the self-adhesive castellated panel, sealing these at edges with the double-sided tape fitted in step 2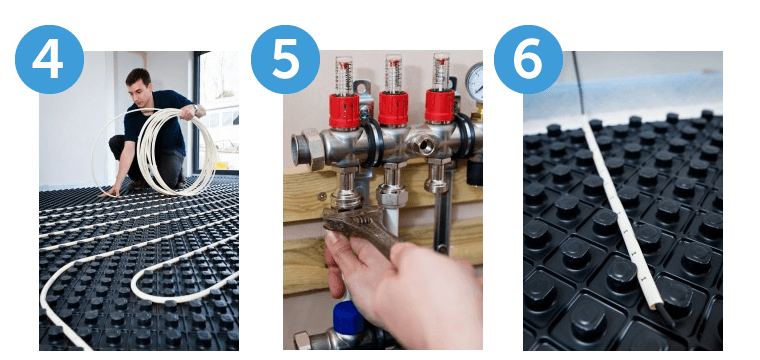 Step 4.  Lay the UFH tube in the castellated panel
Step 5.  Connect the UFH tube to the distributors on the manifold
Step 6. Fit the floor temperature sensor.  This limits the temperature of the system, protecting any sensitive floor coverings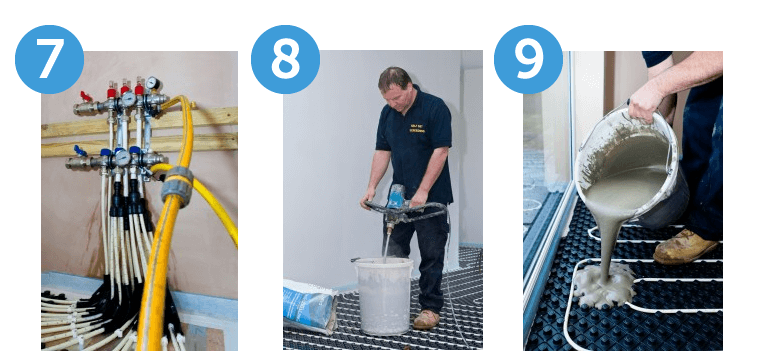 Step 7.  Fill, flush and pressure test the UFH. The system will need to be left under pressure whilst the self-levelling compound is poured
Step 8.  Mix the self-levelling compound following the instructions on the bag to reach the correct consistency.  It's easy to mix the compound with a hand mixer, in a bucket.  For areas between 60m2 and 100m2 a screeding machine is readily available for hire and simple to use
Step 9.  Pour the self-levelling compound over the castellated panel, making sure no castles are visible and leave to dry
LoPro®QuickSet leaves a perfectly level surface which can be walked on after just eight hours, with floor coverings being fitted after 72.