Flooring for retrofit underfloor heating
Floor coverings for retrofit underfloor heating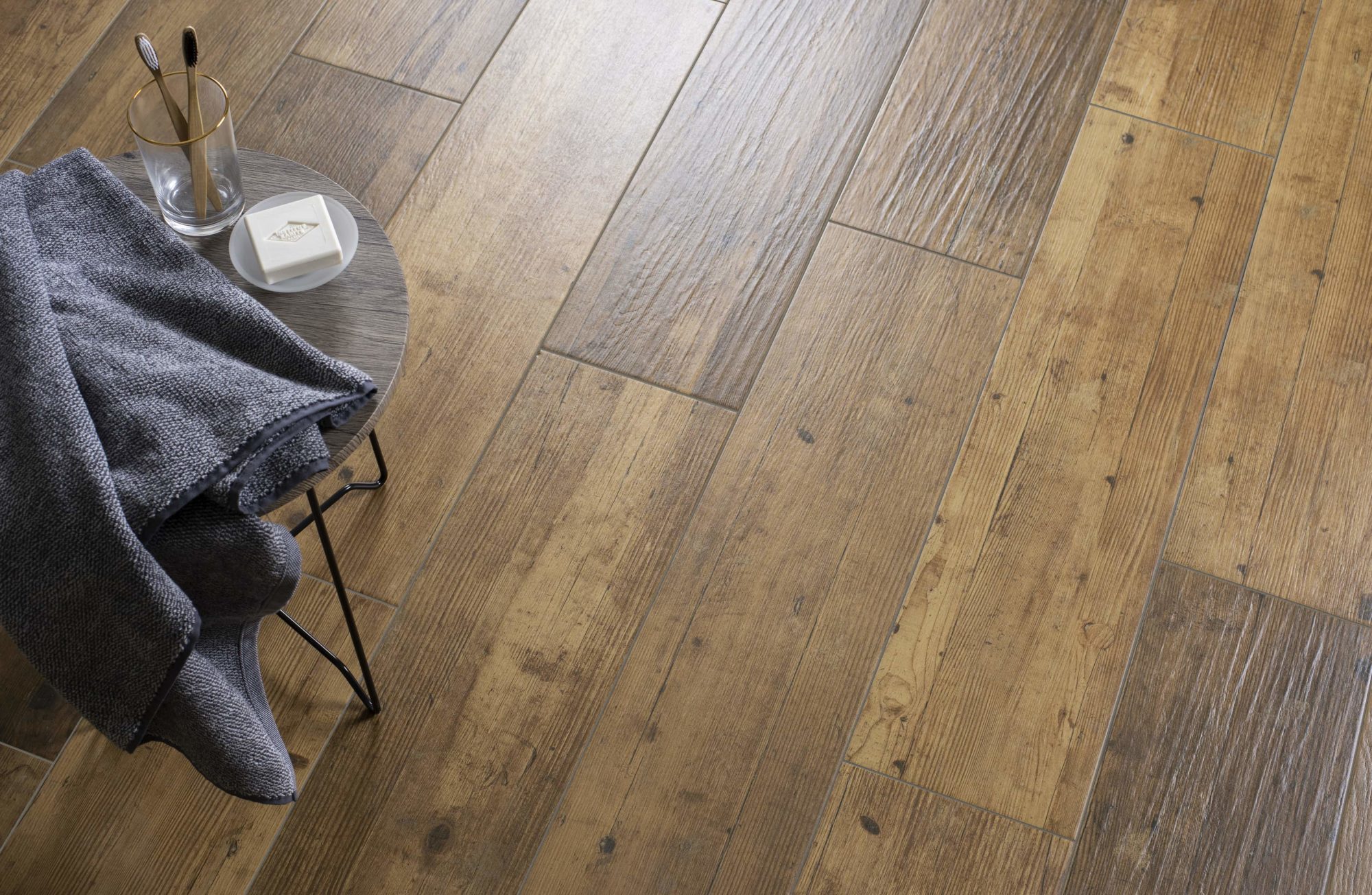 Ceramic tiles, slate & limestone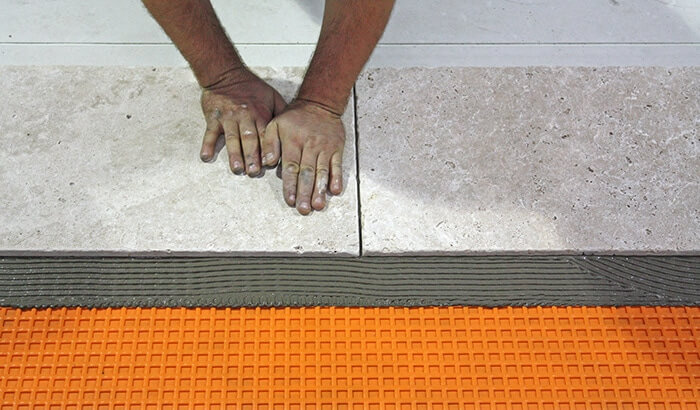 Tile/stone finishes can be laid on top of a thin de-coupling membrane that in turn sits on top of the LoPro® surface.
The de-coupling layer will prevent micro-cracks or movement propagating through to the tiles/stone and is generally recommended for tiled surfaces whether UFH is present or not. Always use a good quality flexible adhesive and flexible grout.
Always fit a cement board over a LoPro®Lite installation, before laying the decoupling membrane and tiles.
Engineered hardwoods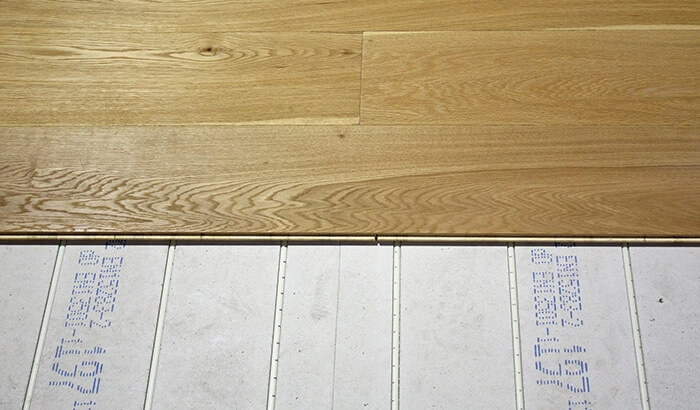 Engineered hardwood floors are generally glued, butt-jointed and free-floated over the LoPro® surface.
They can also be glued/bonded directly onto the surface of the LoPro® using a suitable flexible adhesive. Engineered boards do not need to be overly thick because the LoPro®; provides extra support therefore Nu-Heat recommends a maximum thickness of 18mm.
Carpet & underlay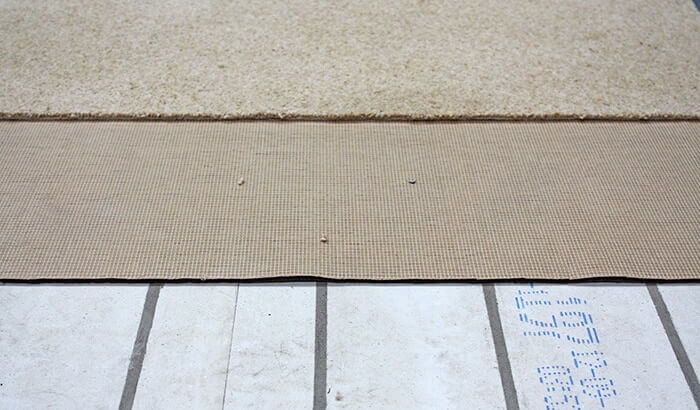 For LoPro®10 Nu-Heat recommends that you grout all the pipe runs level with the top surface of the LoPro®10 panel using our optional LoPro® FeatherEdge smoothing compound to provide a smooth flat surface. The grout method will provide a higher heat output and more efficient installation.
With LoPro®Max, the carpet and underlay can be laid directly on the finished surface of the LoPro®QuickSet self-levelling compound. Do not use nails to fix down the gripper rods, always use adhesive.
For LoPro®Lite, an additional cement board deck should be laid before the carpet is fitted.
Linoleum & vinyl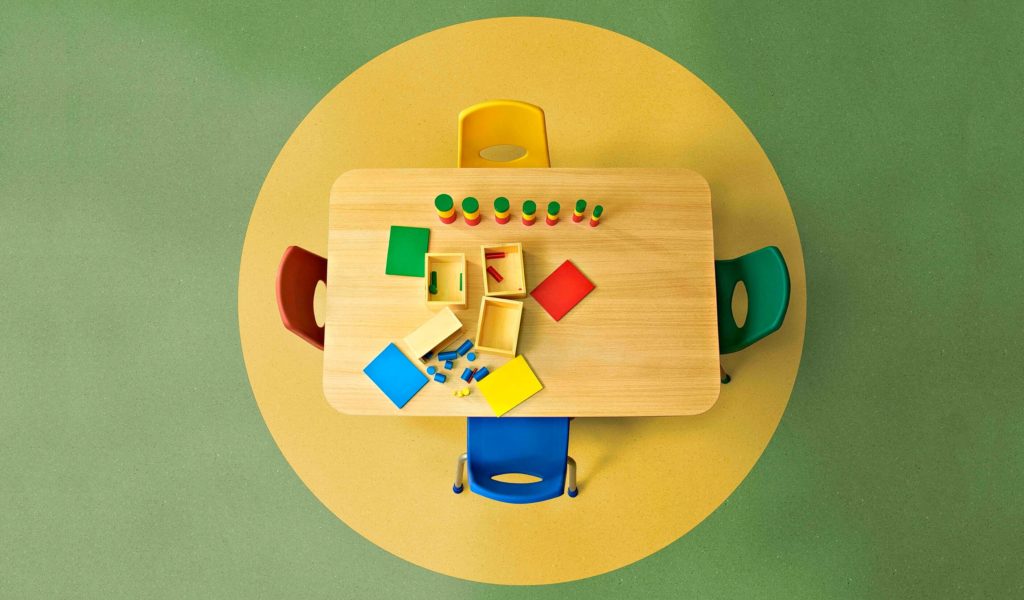 Linoleum and vinyl require a completely flat surface on which to be laid, so the final surface of LoPro®Max is ideal although a thin surface layer of Latexplan Trade can be used if required
For LoPro®10 Nu-Heat recommends that a 6–10mm layer of latex Skimcoat (available from Nu-Heat) is used over the surface of the LoPro® panels. This method provides a mirror-flat surface for the vinyl floor and compensates for any variation in floor heights between rooms with different coverings.
Floor temperature control
Because some flooring manufacturers recommend a maximum floor surface temperature for their coverings, Nu-Heat can supply a floor temperature sensor for LoPro®10 floors at no cost. This is supplied as standard with LoPro®Max.