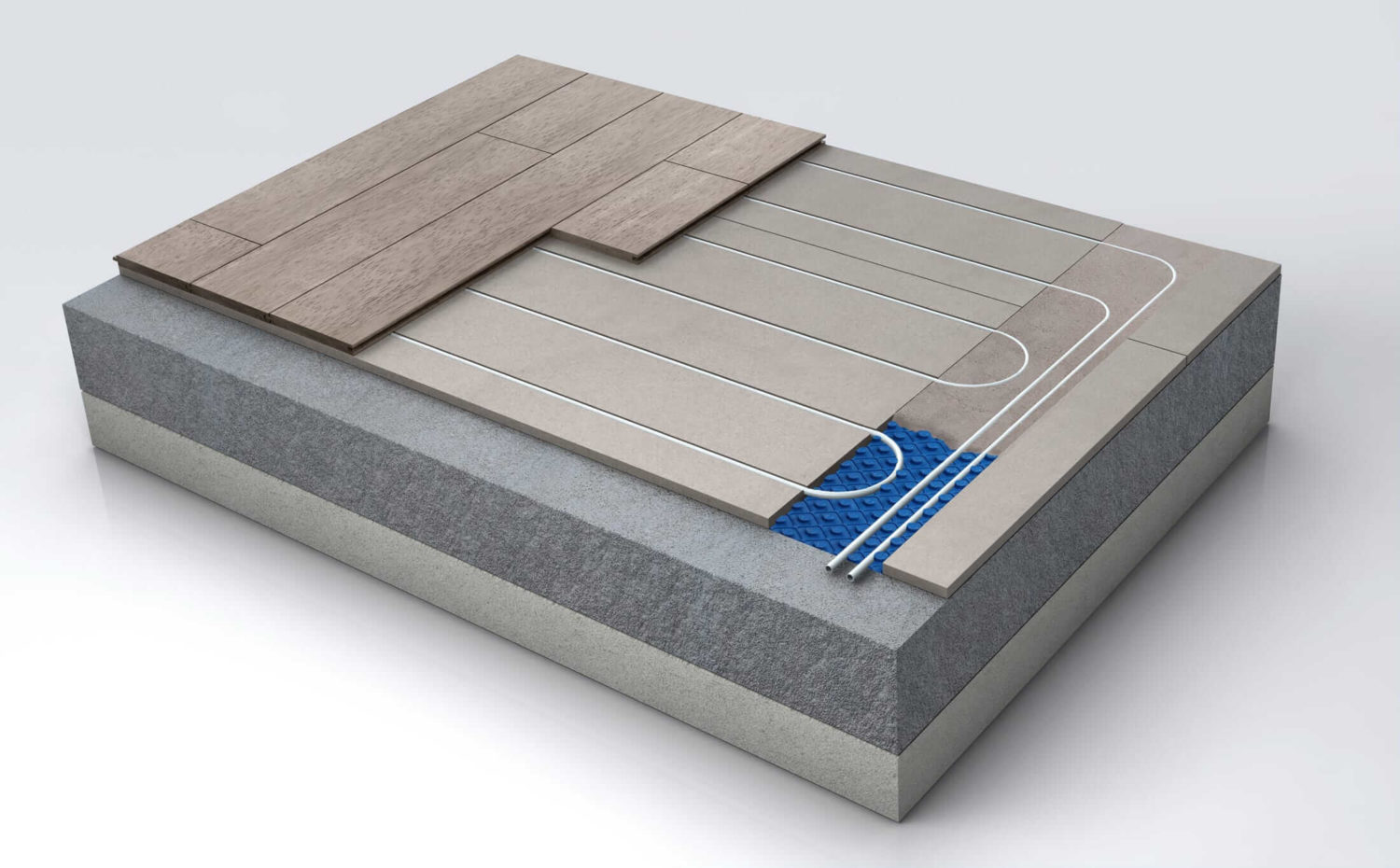 Step-by-step – the easiest way to install Nu-Heat's LoPro®10 retrofit UFH
Clear the floor area, repair and level the floor as required using self-leveling compound or replace/screw down uneven suspended timber floors.
Lay pre-routed panel and castellated panel for pipe run back to manifold following the system design drawing supplied.
Lay 'pipe run' panel where shown on the design drawing. This panel gives plenty of flexibility to install multiple pipes back to the manifold.
Run 10mm pipe from the manifold to each designed zone.
Fill and pressure test the system. This is a crucial part of any UFH installation as it ensures the system is watertight before final floor finishes are laid.
Lay self-leveling compound to cover edge 'pipe run' panel and leave to dry for 24hrs.