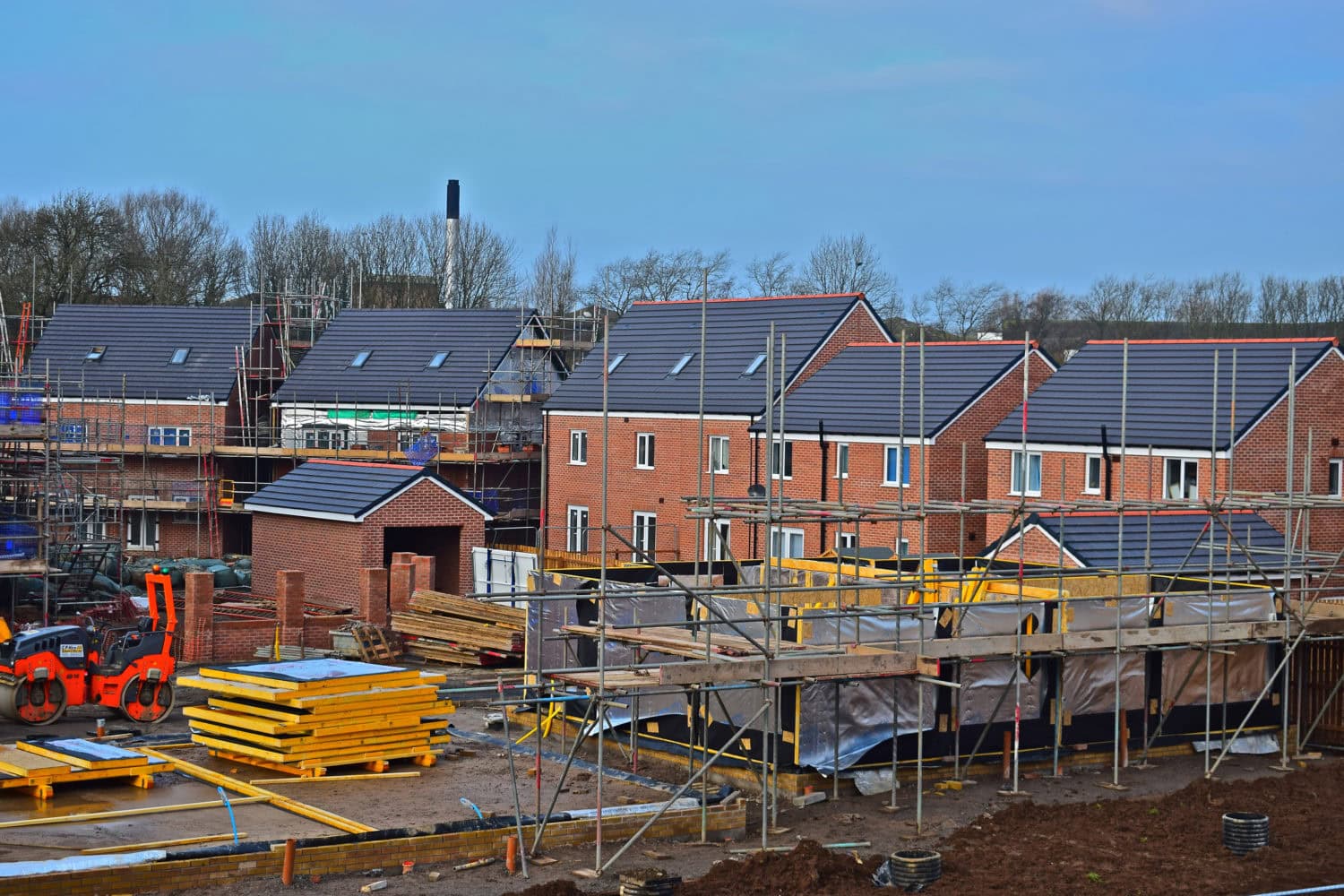 The good news
The good news is that UK policymakers are making a start. Following the UK Housing Report by the Committee on Climate Change this year, the Government took onboard recommendations to tighten Building Regulations and mandate the end of fossil fuel heating in new build homes by 2025.
The Future Homes Standard, which opened for consultation on 1st October, suggests two options to uplift Part L (fuel and power) and F (ventilation) of the Building Regulations to achieve carbon reduction emissions compared to current standards. It is anticipated that a home built to the new 'Future Homes Standard' will produce 75-80% less carbon emissions compared to a home built to standards today.
Suffice to say that with calls for more homes to be built over the coming years than ever recorded, new builds are a logical starting point. If we equip these with low carbon heating solutions right from the get-go, we can prevent further emissions from heat and avoid the expense and inconvenience of retrofits in the future. With this in mind, our first priority should be to build low-carbon ready properties that are – at the very least- adaptable to renewable solutions later down the line.
The bad news
The bad news is that albeit pointing in the right direction, the Future Homes Standard risks not going far enough. Building regulations should be calibrated with renewable technologies such as heat pumps in mind. Already widely adopted as a low-regrets heating solution in markets overseas, carbon-saving heat pumps experience performance gains when they work at lower flow temperatures.
By failing to consider this within the impact assessment and calibrating the policy based on a higher flow temperature of 55⁰c, the Future Homes Standard has missed a trick and risks not taking advantage of the cost and performance efficiencies that heat pumps can bring.
Future-proofing new homes
Another shortfall this leads to is the assumption that large and bulky radiators are the most appropriate solution for future-proofing new homes. At flow temperatures lower than 55⁰c in properties fitted with heat pumps, underfloor heating arguably becomes the heat emitter of choice.
Running at a lower temperature than often impractical radiators, an underfloor heating system operates optimally when left on, with the consumer empowered to take greater control of both temperature and efficiency with a thermostat.
Expending far less energy than a typical radiator, homes installed with a fully designed and specified underfloor heating system benefit from reduced fuel bills and maintenance costs, and a projected lifespan of between 50-100 years.
This largely outweighs even properly maintained radiators which commonly need to be replaced within a much shorter span of 10-20 years. The additional floor and wall space created by the absence of radiators is also a valuable benefit when it comes to building new homes, granting far greater freedom and flexibility when it comes to both architectural and interior design.
Healthy and safe
Aside from encouraging efficiency and improving aesthetics, underfloor heating also enhances the health and safety of a home. Radiators can be a concern for both younger family members and the elderly due to their sharp edges and hot surfaces, made worse by their tendency to recirculate warm, stuffy air and moisture.
This generally leads to damp corners and cold spots in the middle of the room, with the area surrounding the radiator itself being incredibly hot and uncomfortable. Radiant floor heat prevents this by dispensing the warmth more evenly, providing the consumer with a far more comfortable and efficient living environment overall.
The air is kept fresh and oxygenised, preventing harmful dust and allergens from travelling around the room and limiting the impacts of dangerous conditions such as asthma for which diagnosis is on the rise.
The need for wise choices
Despite these shortfalls, it goes without saying that the Future Homes Standard sets us on the right path. Yet when we are just a short thirty years away from our Net Zero Emissions target, just being on the right path isn't good enough.
To go further, policy makers must now make wise choices in how we play our cards. Play them right and our policy decisions will be bold enough to make a difference; play them wrong and mediocracy will set the tone.