Windsor House is a bespoke luxury property in Virginia Water, Surrey. AH Lyons, the housebuilder behind the project, specialise in high-specification homes with a quality finish, typically building one large property a year. Windsor House is a luxury mansion of approximately 793m2, consisting of 6 en-suite bedrooms, 6 receptions rooms, a triple garage and an outdoor pool.
Windsor House required a highly efficient and reliable renewable heating system. The solution Nu-Heat provided had to include boiler back-up, covering the property's heat load in the unlikely event that the ASHP should fail.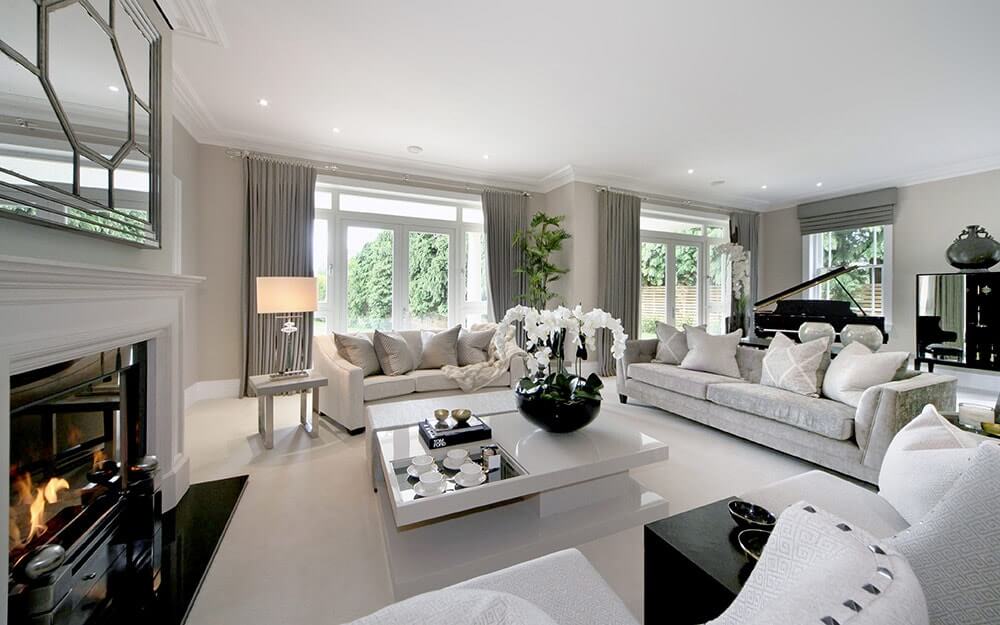 The Nu-Heat solution
We worked with AH Lyons to design a bespoke, efficient heating system that included a single Hitachi split ASHP with UFH. Boiler back-up was also carefully integrated with the ASHP, providing an added benefit should the ASHP ever be out of operation.
Products
Hitachi Yutaki split 16kW ASHP
This split ASHP produces a high heat load from a single unit, avoiding the need for more than one heat pump in larger properties, and is simple to install.
Key components and electrical controls built into indoor unit to simplify installation
Can be connected to a boiler to cover a higher heat load
Compatible with KNX home automation
Inverter controlled compressor to closer match the heating demand
Split system allows smaller diameter pipework to be installed up to 30m between indoor and outdoor unit
SC14 – screed
This screed floor construction is used frequently in new-build projects. Simple to install, the 14mm UFH tube is simply clipped into standard insulation before the screed is poured.
Flexible 14mm tube is easy to install around numerous turns in design
Use of multiple coils within zones means the tubing is installed at closer centres, suitable for low temperature heat sources such as an ASHP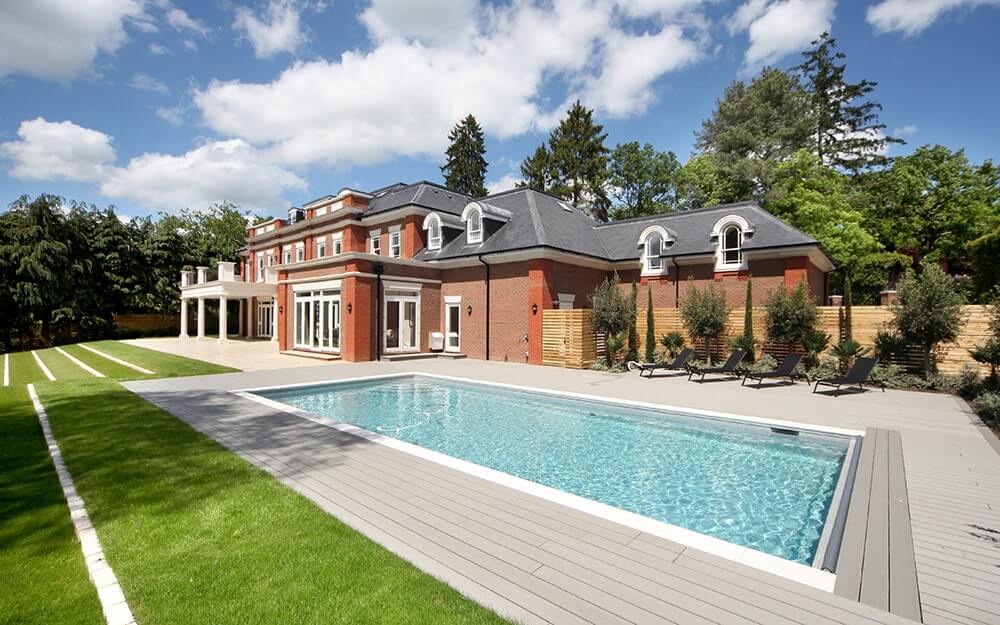 Heat output – performance with ASHP
| | | | |
| --- | --- | --- | --- |
| Water temp produced by ASHP | Natural stone/tiles | 14mm engineered board | 2 tog carpet/underlay |
| 35°C flow | 29 W/m2 | 26 W/m2 | 20 W/m2 |
| 40°C flow | 45 W/m2 | 40 W/m2 | 31 W/m2 |
SL20 – screed
Also installed in Windsor House, SL20 is another screed solution ideally suited to large open plan areas. This floor construction uses 20mm tube.
The longer coil length offers a simplified installation
Larger floor areas can be covered with each coil, reducing any clustering of tube at the manifold
Good heat outputs, slightly higher than SC14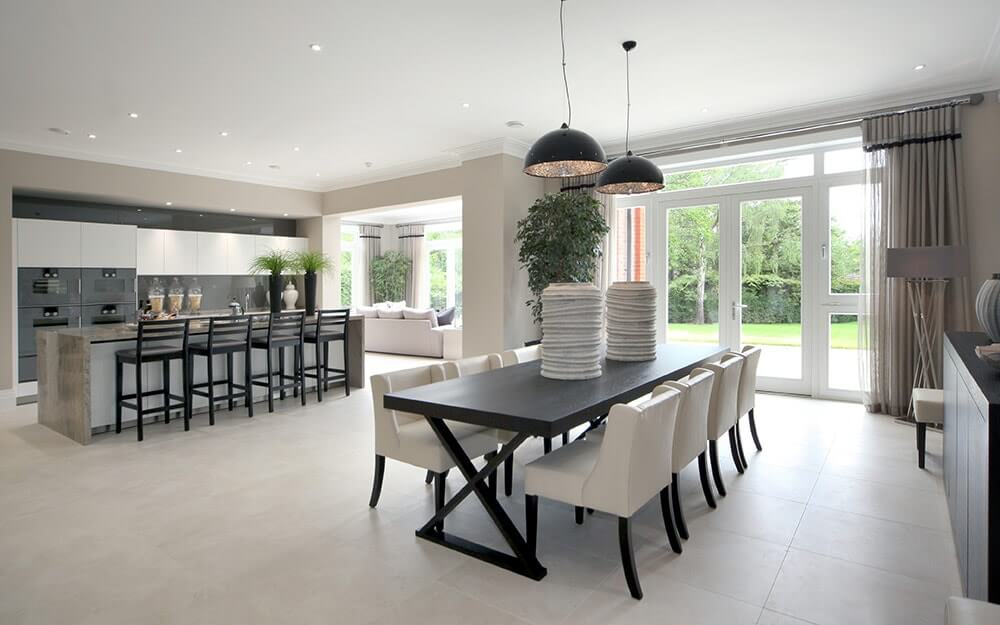 Heat output – performance with ASHP
| | | | |
| --- | --- | --- | --- |
| Water temp produced by ASHP | Tiles with decoupling mat | 14mm engineered board | 2 tog carpet/underlay |
| 35°C flow | 40 W/m2 | 31 W/m2 | 26 W/m2 |
| | | | |
| 40°C flow | 61 W/m2 | 47 W/m2 | 39 W/m2 |
All images © AH Lyons
Call Nu-Heat on 01404 549770 or email info@nu-heat.co.uk to discuss your upcoming projects. You can also view our Underfloor Heating page for more information.