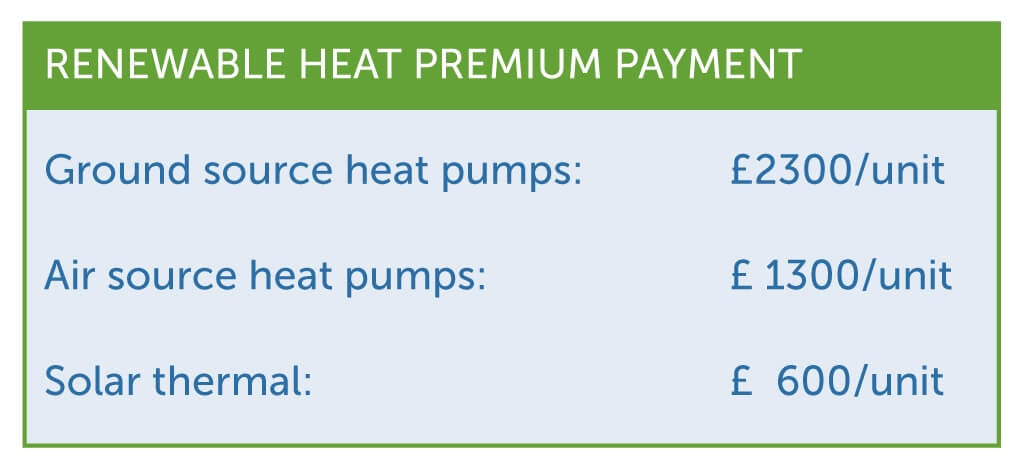 Customers that have recently had a quote from Nu-Heat for a heat pump may be interested in changes to the Government's Renewable Heat Premium Payment (RHPP) scheme that have increased the amount of support available to households installing this equipment.
The payments will run until 31st March 2014, after which the Government intends to bring in the proposed Renewable Heat Incentive (RHI)*.
The new payments are as follows:
Further details can be found on our website, at www.decc.gov.uk/rhi or at www.energysavingtrust.org.uk.
Alternatively, feel free to speak to your dedicated account manager directly.
* Conditions apply