Retrofit underfloor heating systems
LoPro® - The ultimate retrofit underfloor heating range
Introducing LoPro® from Nu-Heat, the market-leading underfloor heating range specifically designed for retrofitting into existing properties.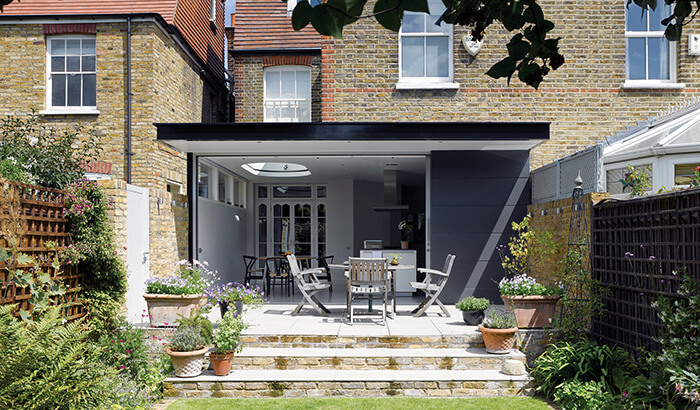 LoProⓇ is a range of retrofit underfloor heating (UFH) systems suitable for all types of renovation projects.
Each system in the LoPro® range is simply installed over an existing floor and has been developed with ease of installation and optimum performance in mind.
There are three systems in the market-leading LoPro® range, each offering different benefits depending on the project:
LoPro®10 – the original retrofit UFH system. Choose this option for the lowest total height build-up at just 15mm. Floor coverings are fitted directly on top.
LoPro®Max – the highest heat output on the market. Choose this system for a boost in performance. LoPro®Max is well suited to properties or areas with lower levels of insulation or a lot of windows/bi-fold doors.
LoPro®Lite – the super-simple, completely dry option. Choose this system for a lightweight yet strong option that's ideal for DIY installation.

Super-slim retrofit UFH: LoPro®10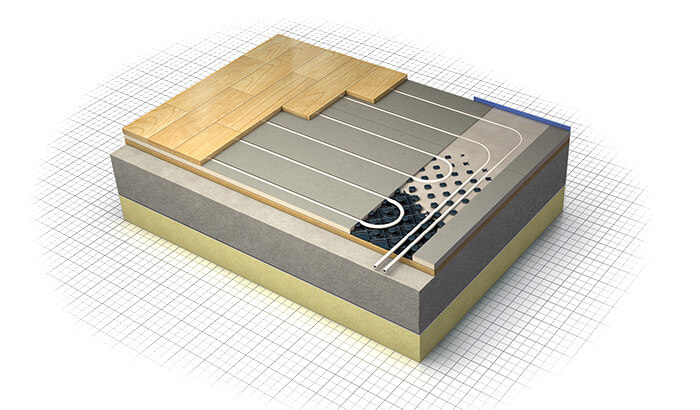 LoPro®10 is the original low profile retrofit UFH system. Developed to make UFH accessible for renovation projects, LoPro®10 is:
Super-slim at just 15mm in total
Simply installed over an existing floor
Well suited to properties with good levels of insulation

Unbeatable heat output: LoPro®Max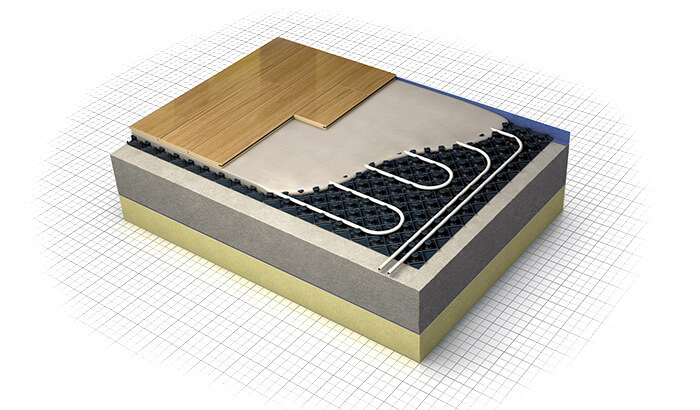 LoPro®Max offers the highest heat output in the LoPro® retrofit underfloor heating range. Developed to effectively heat renovations with higher heat losses, LoPro®Max offers:
Maximum heating performance
Simple installation and quick drying times
Minimal height build-up at 22mm
LoPro®Max is available as a fully-designed system and as a OneZone® kit, suitable for single area refurbs, like a kitchen.

Versatile and lightweight: LoPro®Lite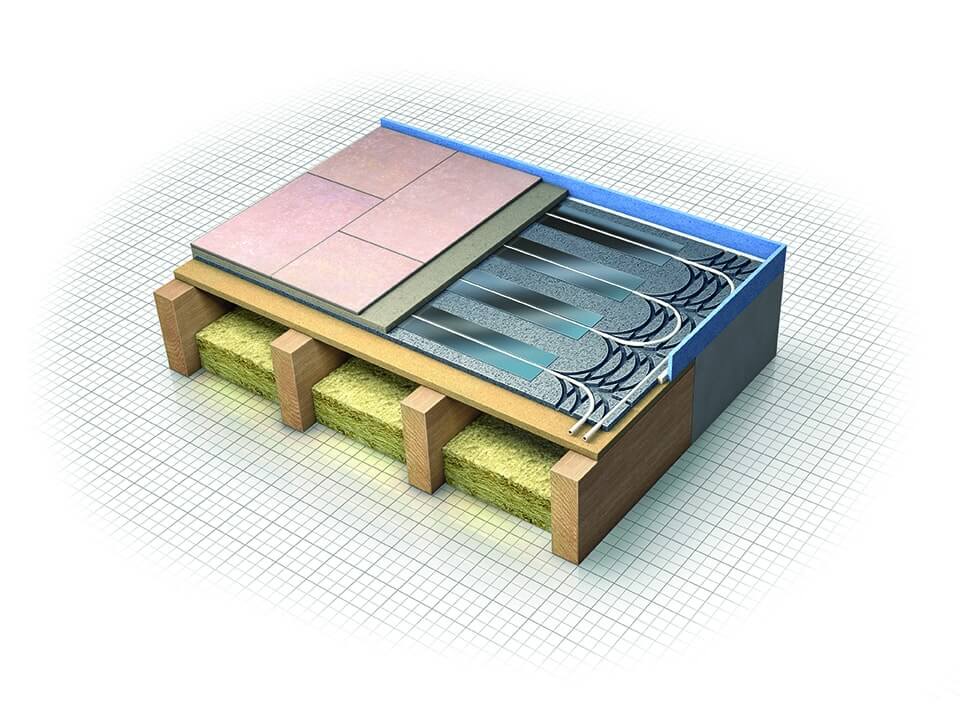 LoPro®Lite is a strong, lightweight retrofit UFH system. Completely dry, with no compound or screed required, and designed for a simple installation, LoPro®Lite is:
Easy to fit yourself
A great option for ground and upper floors thanks to its weight
Low profile at 15mm
LoPro®Lite is available as a fully-designed system and as a OneZone® kit, for single areas.