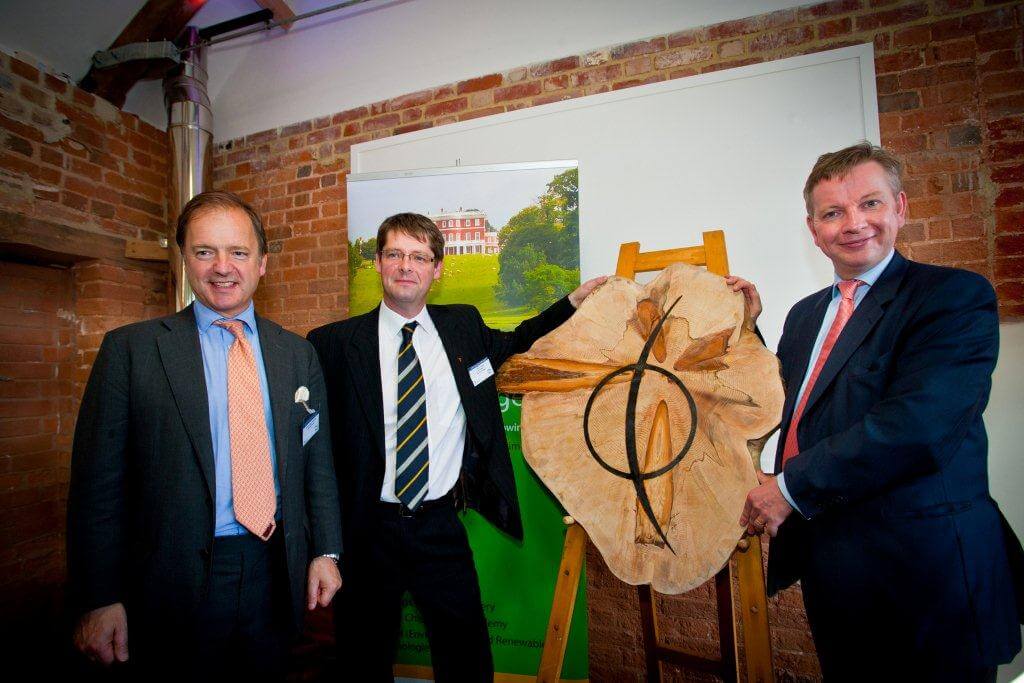 Nu-Heat is pleased to have supplied equipment to the one of the UK's latest renewables showcases – the EaRTH Centre, based at Bicton College in Devon.
Nu-Heat Sales & Marketing Director Adrian Troop attended a ceremony last Friday where Michael Gove, Education Secretary, officially opened the Earth Centre.
"Sustainability goes beyond a 'quick fix'. Nu-Heat designs and supplies integrated systems with individual elements that are designed to work together, allowing each to operate at optimum efficiency – that takes a high level of design skill, so it pays to source systems from a reputable company with plenty of experience," says Adrian.
Designed as a working facility, the EaRTH centre demonstrates to the wider community the benefits of sustainable building by using heat and power provided by renewable technologies. The centre also has a green roof, cob wall and rainwater harvesting system.
EaRTH is a community space – sensitively blending with the local environment, demonstrating best sustainable practice and being a focal point for bringing together education, employers and local communities.
Nu-Heat is happy to support an initiative that promotes renewables to the wider community.