Underfloor heating systems for first floors
Underfloor heating (UFH) can be installed on all floor levels of a property thanks to Nu-Heat's range of first floor UFH systems. There are two main ways to fit UFH upstairs: either hidden within the ceiling or sat on top of the floor deck.
Two of the most popular first floor underfloor heating systems are shown below.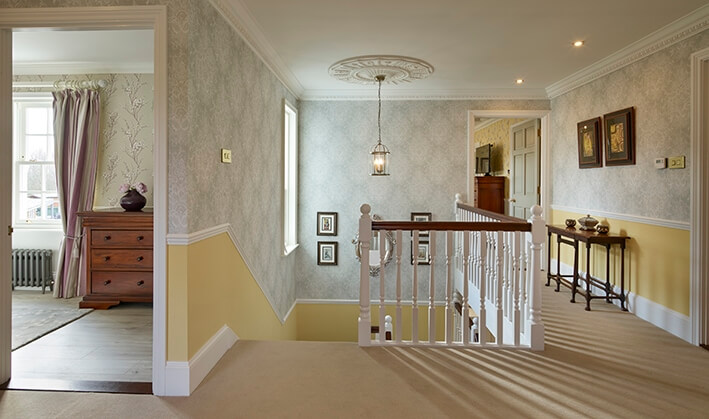 ClippaPlate®
ClippaPlate® is a flexible first floor underfloor heating system that is both simple and safe to install in suspended timber floors. Because the heating tube is completely hidden within the ceiling/floor deck, there is no height build-up whatsoever.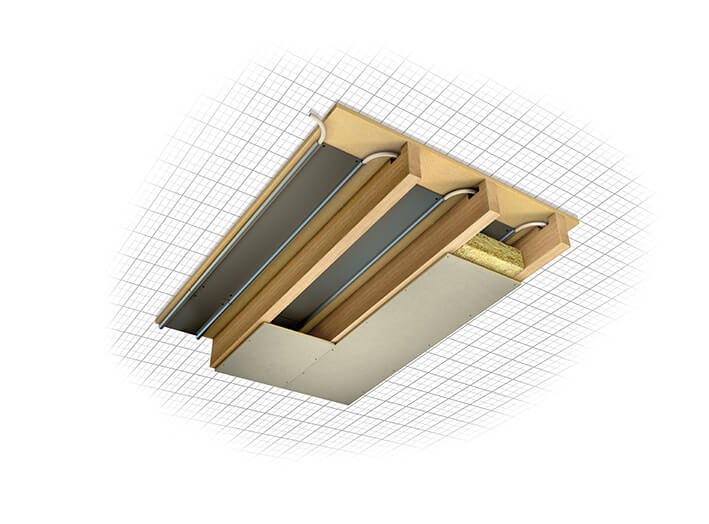 How is ClippaPlate® installed?
ClippaPlate® offers a dry installation, using patented aluminum heat spreader plates to hold the heating tube flush with the floor. The plates can be installed in two ways:
From below, in between the floor joists. The above picture shows this example. This is safe for the installer and also means that other trades can continue with work on upper floors.
From above, straddling the joists. This is a good option in a renovation scenario when ceilings may remain intact.

LoPro®Lite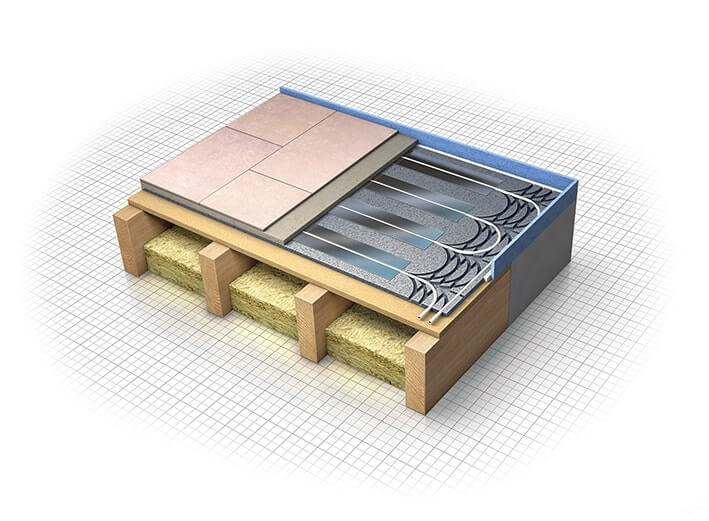 LoPro®Lite is a great option for first floors thanks to being both lightweight and strong. Unlike ClippaPlate®, LoPro®Lite sits on top of the floor deck, making it a good choice for renovation projects. As part of Nu-Heat's LoPro® range, the system is low profile at just 15mm.
How is LoPro®Lite installed?
LoPro®Lite uses pre-routed boards that are made of high-density EPS (expanded polystyrene), castellated panels to help guide the tube back to the manifold and heat diffuser plates.
The system is fitted on top of the existing floor deck and is completely dry, without the need for any wet compound or screed.