Heat pump control options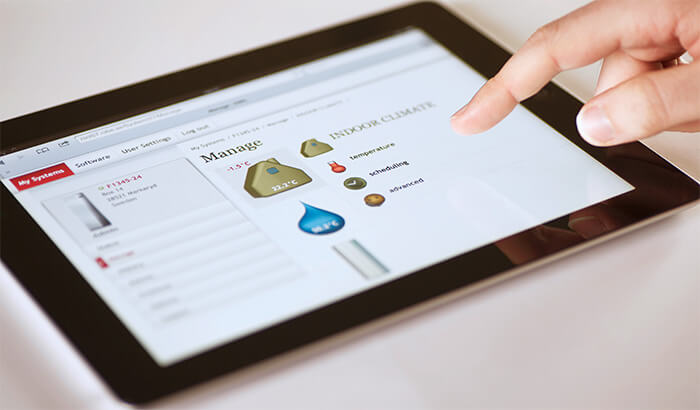 NIBE Uplink®: Freedom – anywhere, anytime
NIBE Uplink allows access to a quick overview and more detailed information on the present status of your heat pump and underfloor heating operation via the Internet.
The heating and domestic hot water system can be monitored and controlled remotely for perfect comfort. If the system's operation is interrupted an alert is issued via e-mail allowing you to react quickly.
NIBE Uplink®: Different service levels to suit your needs
NIBE Uplink® offers different levels of service – from the free Basic service with
access to a quick system overview, to the Premium service with its additional
functionality. The Premium service is subject to a fixed annual subscription fee that
varies depending on the functions selected.
 Function

Basic service

Premium service

 Monitor

✔

✔

 Alarms

✔

✔

 History¹

✔

✔

 Extended history²

✔

 Change settings³

✔

¹ 1 month's history with limited parameters
² History since installation of NIBE Uplink®
³ Access to menus for: 'Indoor Climate', 'Hot Water' and 'Heat Pump''
(with the exception of some sub-menus).