EnergyPro™
Nu-Heat supplies a new range of cylinders specifically designed to work efficiently with our underfloor heating and renewable products.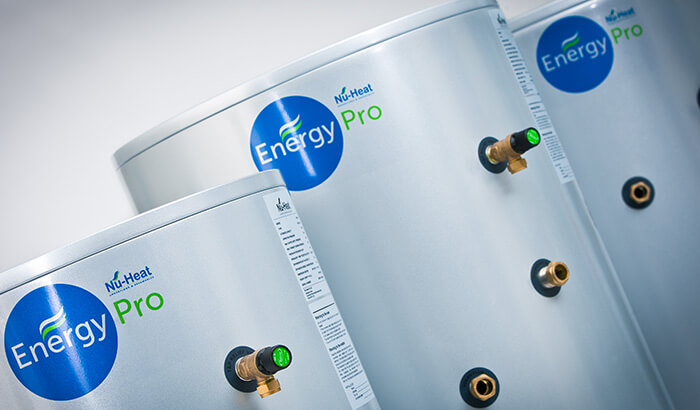 We offer a range of models that can be used with a gas or oil boiler, with flexibility to work with or without solar thermal input, and others that are suited to heat pump systems, again with the option of a second coil for solar pre-heat if required.
EnergyPro™ cylinders for use with boiler systems
Nu-Heat's EnergyPro™ indirect unvented cylinders are designed for use with oil or gas boilers; they are factory-fitted with an electric element to backup the water heating system for short, intermittent periods.
Click here to view more information