Heat pumps – a renewable energy solution
A heat pump can lower your fuel bill by extracting 'free' energy from the air or ground, using it to heat your home.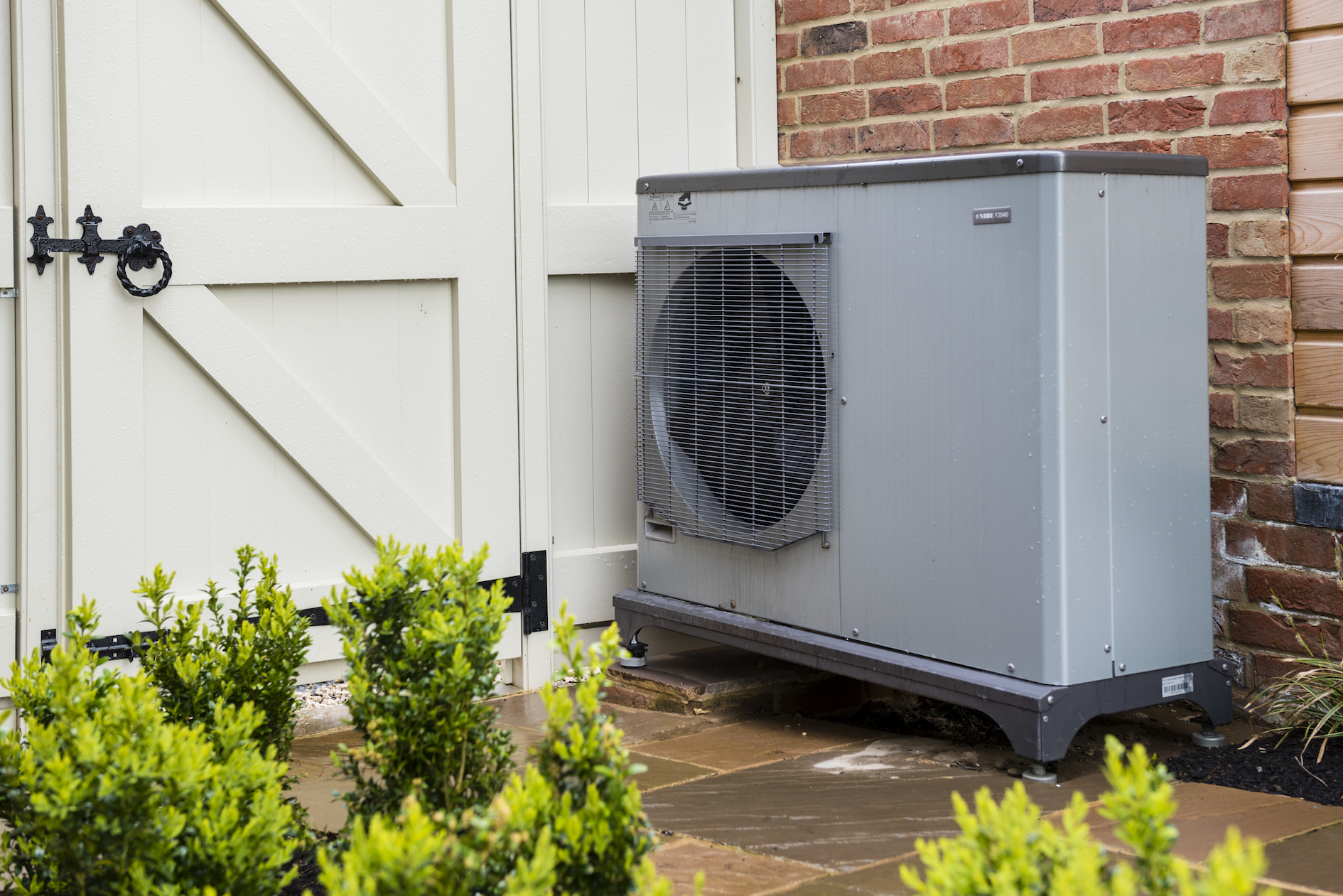 Save energy and money by installing a heat pump
A well-designed heat pump system transfers around three times more energy into a property as heat than it uses to extract it from the ground or air. As a result, heat pumps have the potential to significantly lower fuel bills, particularly in properties without access to mains gas.
Ideal for off-grid properties
Extracts heating and hot water from the energy stored in the air or ground
Generates more energy than it uses
Qualifies for Renewable Heat Incentive (RHI) payments to offset the cost of MCS-compliant installation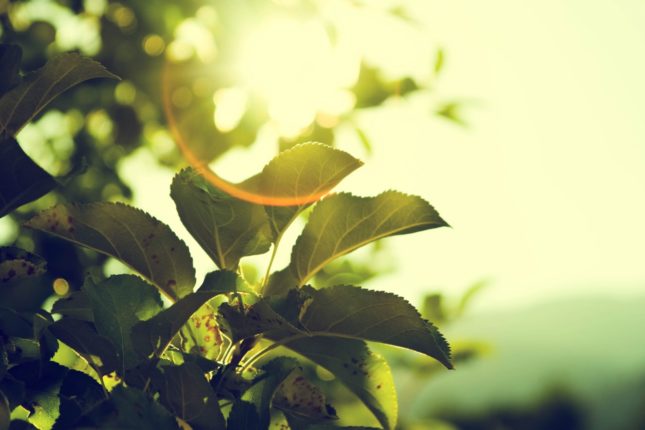 The benefits: how do heat pumps reduce costs?
Heat pumps are possibly the most energy-efficient heat source for your home, extracting free heat from the air or ground to generate heating and hot water, and reducing your energy bills and carbon footprint.
In a well-insulated property, every kilowatt hour (kWh) of electricity used to power the heat pump can provide around three kWh of 'free' thermal energy. This means that a heat pump's efficiency can reach around 400% – far more than boilers that tend to run at around 92%.
In addition to reduced running costs, the Renewable Heat Incentive (RHI) also offers quarterly tariff payments to help eligible households to offset the cost of their renewable installation.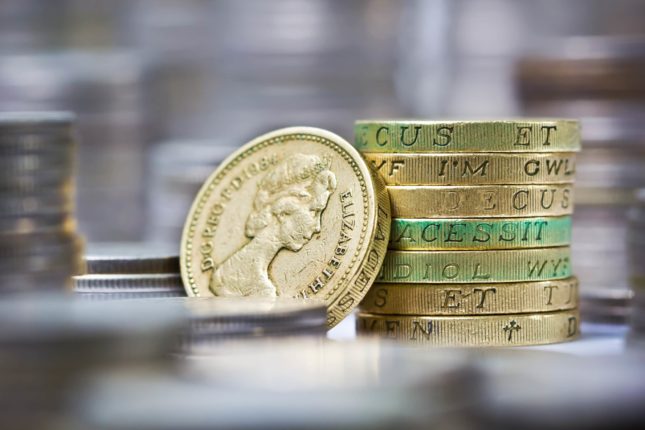 ENERGY SOURCE
INPUT COST
EFFICIENCY
OUTPUT COST
Electric
15.0p/kWh
100% efficient
15.0p/kWh
Logs
8.3p/kWh
80% efficient
10.4p/kWh
Coal
6.3p/kWh
80% efficient
7.9p/kWh
LPG
5.8p/kWh
89% efficient
6.6p/kWh
Wood Pellet
5.5p/kWh
90% efficient
6.1p/kWh
Oil
4.9p/kWh
91.6% efficient
5.3p/kWh
ASHP
15.0p/kWh
300% efficient
5.0p/kWh
Mains Gas
4.3p/kWh
89% efficient
4.8p/kWh
GSHP
15.0p/kWh
320% efficient
4.7p/kWh
*Please use this table as a guide as energy prices can vary.
How much are RHI tariff payments?
| | | |
| --- | --- | --- |
| Type of heat pump | Tariff payment | Payment over 7 years |
| ASHP | 10.85p/kWh | £7,000 |
| GSHP | 21.16p/kWh | £15,500 |
*Based on house requiring 15,000kWh of heating p.a.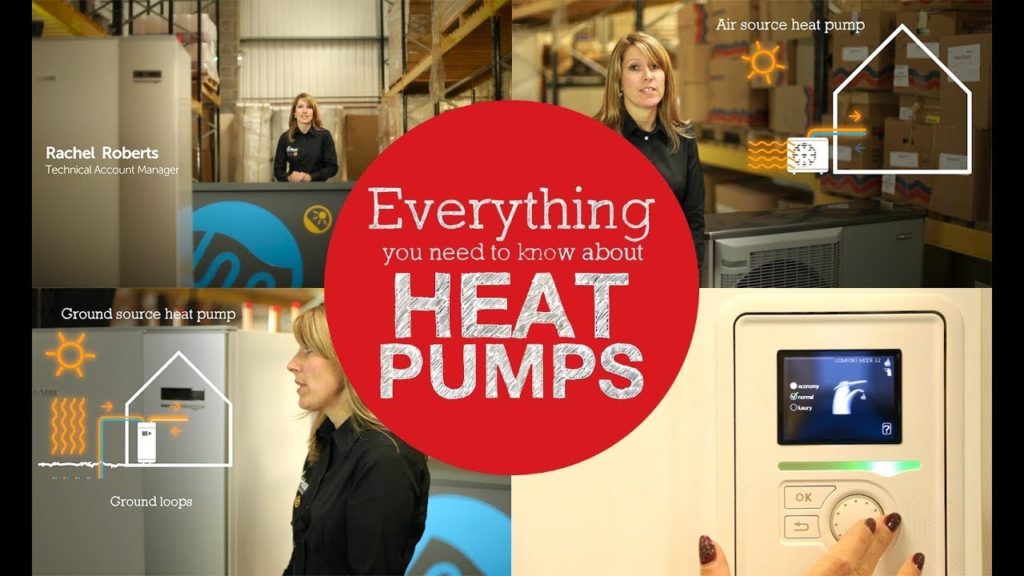 We're here to help you with your renewables project.
Which type of heat pump should I choose?
| | | |
| --- | --- | --- |
| | Air Source | Ground Source (ground loops) |
| Efficiency | Much more efficient than boilers, but generally less efficient than a ground source heat pump | Generally more efficient than air source heat pumps |
| Aesthetics | Unit located close to the property | Ground loops are invisible once fitted |
| Sound | All produce some noise, but some are much quieter than you might expect | Very quiet operation |
| Planning | Can fall under permitted development, but also need to meet MCS020 standards | Planning permission is generally not required (subject to groundworks & archaeological considerations) |
| Site | Suitable for smaller sites | Suitable for larger sites |
| Property suitability | Suitable for most properties – number of required heat pumps is dependent upon property size | Generally more suitable for medium to large properties |
| Example installation cost for a 250m2property | £11,500 | £15,000 – £20,000 |
| Example RHI tariff payments over 7 years (Ofgem figures, Sept 2018) | £8,400 | £17,500 |
We use Nu-Heat all the time because it is a decent product, they are efficient and good at what they do
Nick Cole, Director at NDC Plumbing and Heating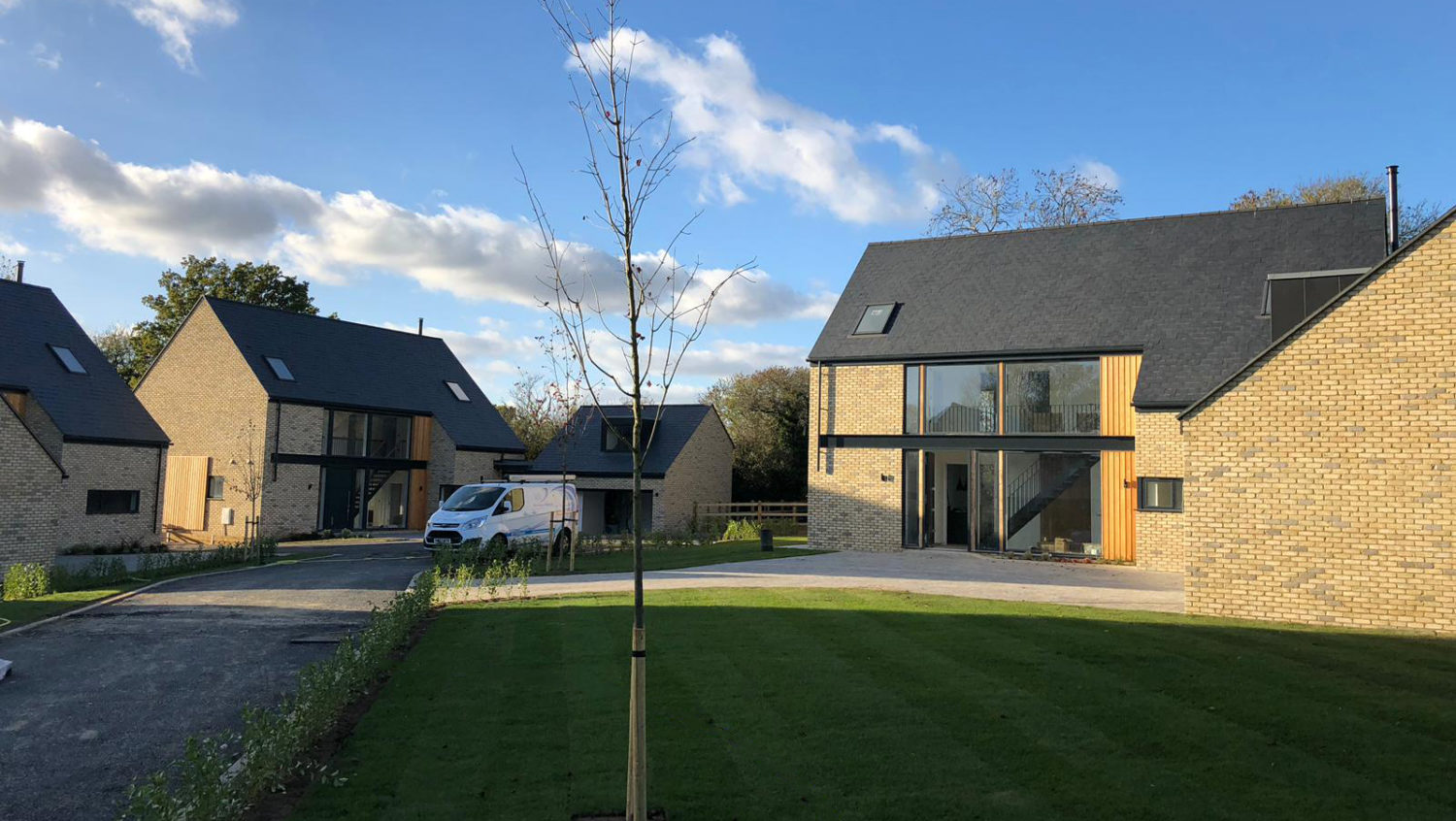 Reduce energy consumption by up to 75% compared to electric heating systems
MCS approved for the Renewable Heat Incentive
Quiet operation
Available in 6kW–16kW models to suit small, medium and large homes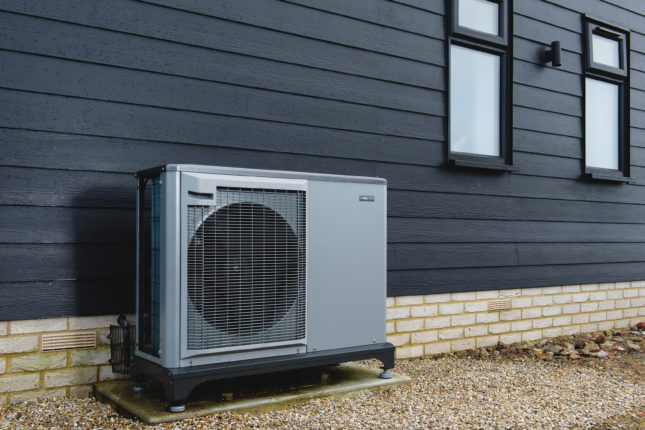 Efficient option for properties on larger plots
MCS approved for the Renewable Heat Incentive
Intuitive display for ease of use
Ground loop and borehole options available
Underfloor heating (UFH) is the most popular heat emitter to pair with a heat pump system. This is because UFH works at much lower flow temperatures than a traditional radiator system, making it ideal for heat pumps which are at their most efficient when operating at low temperatures.
Nu-Heat will design and supply a fully integrated heating solution that combines the full range of underfloor heating benefits with your energy-efficient heat pump.
Low flow temperature solution
Up to 40% more efficient than a boiler and radiators system
Reduces energy bills and carbon footprint
Qualifies for the RHI
Fully designed and integrated heat pump and underfloor heating solution from a single supplier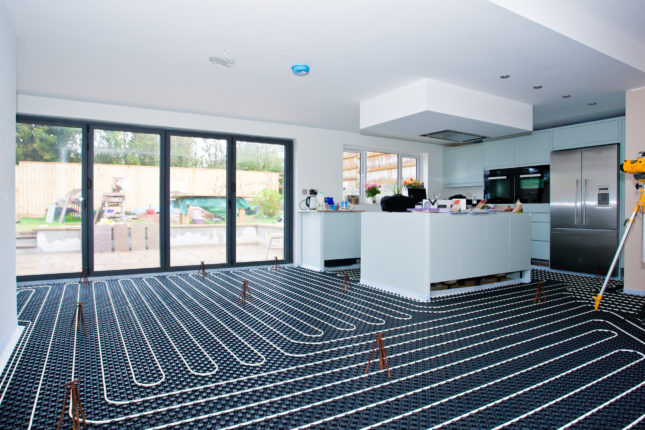 I don't have access to mains gas – could a heat pump be a suitable alternative?
A heat pump could be a particularly cost-effective choice if your property doesn't have access to mains gas. This is because for every unit of electricity the heat pump uses, it typically outputs three times the amount in heat energy. You can expect a heat pump to be more efficient and cheaper to run than an electric-only heating system or an LPG boiler.
Does my property need to be well-insulated to have a heat pump?
Insulation should be up to modern Building Regulation standards to ensure the heat pump both effectively and efficiently heats the property.
How do I find a heat pump installer?
We can help you to find an installer for your heat pump through our Registered Installer Network.
If you already have an installer in mind, we can support heating engineers to fit heat pumps to Microgeneration Scheme standards, offering a range of commissioning packages.
The installer will need to have the following pre-requisite qualifications:
Part L Energy Efficiency
G3 Domestic Hot Water Systems
Water Regulations 1999
They will also need to hold public liability insurance of over £2million.
The Microgeneration Certification Scheme or MCS is often described as the renewables equivalent of Gas Safe. You will need your heat pump system to be MCS compliant if you wish to benefit from RHI payments for your installation.
Are heat pumps compatible with underfloor heating?
Yes! Heat pumps are at their most efficient when operating at lower temperatures, making this technology a perfect partner for underfloor heating (UFH), which operates at a much lower flow temperature than radiators.
Heat pumps can still be used in conjunction with radiators, but the radiators would need to be oversized in order to heat the property adequately.
What floor coverings should I choose with heat pump powered UFH?
Heat pump powered underfloor heating works best with highly conductive floor coverings such as stone or ceramic tiles, vinyl or lino. If the floor covering has good thermal conductivity, the heat pump and UFH can operate at a lower flow temperature for optimum efficiency.
How do I control my heat pump – are they easy to use?
You can easily control your heat pump via a series of icons on the control panel that enable you to set heating and domestic hot water (DHW) schedules, as well as view live operating data and current temperatures. Every on-screen menu has a help button which provides clarification on each of the functions.
Will my heat pump come with a warranty and how long do they last?
Yes. Our heat pump systems come with a 7-year warranty when commissioned by a Nu-Heat engineer.
My heat pump is weather compensating – what does this mean?
Nu-Heat supplies NIBE heat pumps that offer weather compensating technology.
Weather compensation works by adjusting the amount of energy it uses to achieve the desired inside temperature, according to the outside weather conditions. For example, your heating system will not have to work as hard to achieve and maintain a set minimum inside temperature on a warm summer's day as it would in the depths of winter.
This is a more efficient alternative to a traditional central heating schedule, which will fire up the boiler to deliver heat to your radiators at certain times of the day or night, regardless of the outside temperature, and only regulates the heat output according to the temperature of the water circulating around the system.
Will my heat pump system provide enough hot water at peak times?
Yes. The most efficient way to provide domestic hot water (DHW) for your home is to allow the DHW cylinder to remain 'topped up', with the heat pump operating to replace the used hot water.
Most heat pumps can be set to switch on a standby electric immersion heater to ensure that you always have hot water when you need it.
Do heat pumps work in cold weather?
Yes. Heat pumps work effectively year-round.
The top 15m of the Earth's surface maintains an average year-round temperature of 12ºC. Ground source heat pumps (GSHPs) use this heat source to supply the energy required to heat domestic water, and a low temperature heating system such as underfloor heating.
Air source heat pumps work in a similar way, except they extract available warmth from passing air rather than from the ground. In theory they should be able to extract useful energy from the outside air down to temperatures as low as -15°C. The storage cylinder provides both domestic hot water and a boost of heating energy in the coldest weather.
Can I use my heat pump 24 hours a day?
Yes, absolutely. It's the most efficient way.
Want help finding the right renewables solution?
We would love to speak with you to discuss your project. If you have a question about your existing Nu-Heat system, our technical support team are at hand.