EnergyPro® Solar Panels
Our maintenance free, high quality solar energy systems capture the sun's energy and use it to heat domestic hot water.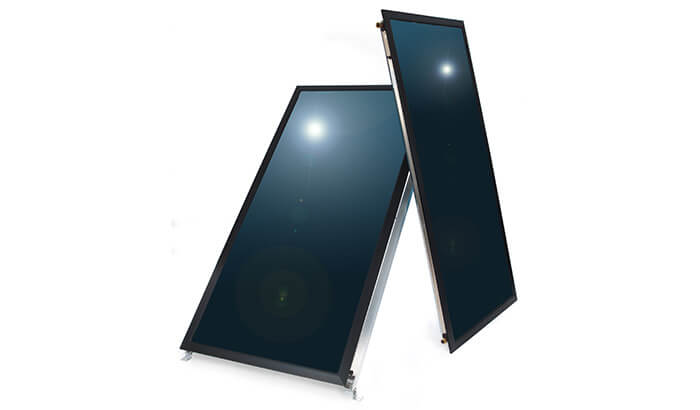 Our flat plate panels are made by one of the leading European manufacturers and utilise the latest collector technology including prismatic glass and titanium oxide absorber coating, both of which maximise performance.
EnergyPro® solar panel features
Single piece aluminium tray
Black anodised aluminium frame
Toughened safety glass
40mm mineral wool insulation
Aluminium absorber plate
Alanod Microtherm Sunselect absorber plate coating
Copper absorber tube
Why choose Nu-Heat's EnergyPro® Solar Thermal?
Produces up to 60% of annual hot water – as much as 100% in summer
Suitable for all types of homes – retrofit or new build
Both roof surface-mounted (on roof) and integral roof-mounted (in roof) flat panel models available
Low-cost investment
Quick and easy to install – no major building works involved
Eligible for government grants and incentives
MCS approved panels
MCS compliant documentation
Can be integrated with a heat pump to increase overall energy efficiency