Underfloor heating components
From manifolds to controls, all Nu-Heat underfloor heating, integrated renewables and hot water systems are supplied to specification, with a full set of high quality, tried and tested components.
Fastflo® floor heating tube – tried and tested reliability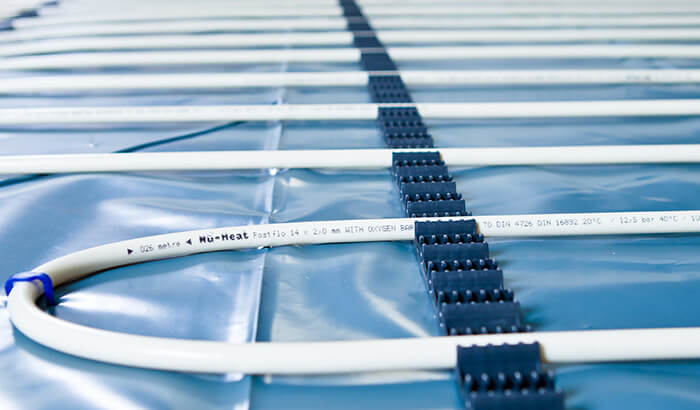 Nu-Heat's Fastflo® tubing is extremely flexible which means that it can easily be installed around the numerous turns typical to any design. The use of multiple, shorter Fastflo® coils within each temperature control zone means the tubing can be installed at closer centres, making it suitable for low temperature heat sources such as heat pumps as well as gas and oil boilers.
Our underfloor heating tube is quality assured to ISO9001 and is designed to the highest European industry standards; DIN16892 and DIN4726.
Market leading Fastflo® construction
Guaranteed uniform wall thickness
Ultra-light, easy to handle and uncoil
Highly flexible
Optiflo Manifold – the brains of a Nu-Heat system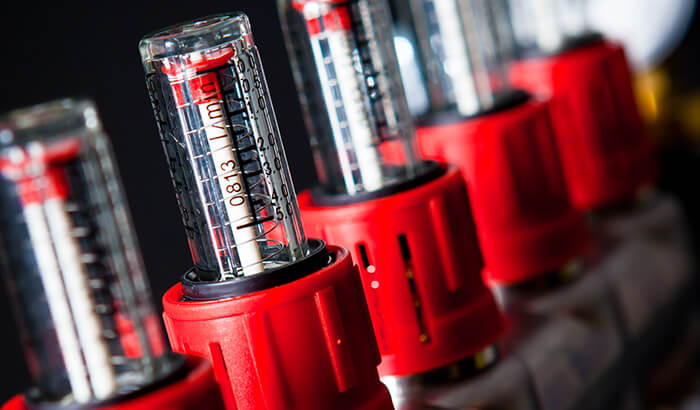 Generally a pair of manifolds is provided for each floor to control the flow and temperature of warm water into the Fastflo® tubing. A Grundfos pump and adjustable temperature control blending valve provide the motive force. Each pair of ports on the manifold serves a heating zone and has an electrical 2-wire actuator, a flow meter and a regulator. Flow and return temperature gauges, a pressure gauge and filling and drain point assist simple set up of all the zones from a central point during system commissioning.
Comes fully assembled
Blow moulded stainless steel construction
Individual tube run isolation valves
Flow meters on each heating circuit
Innovative thermostat range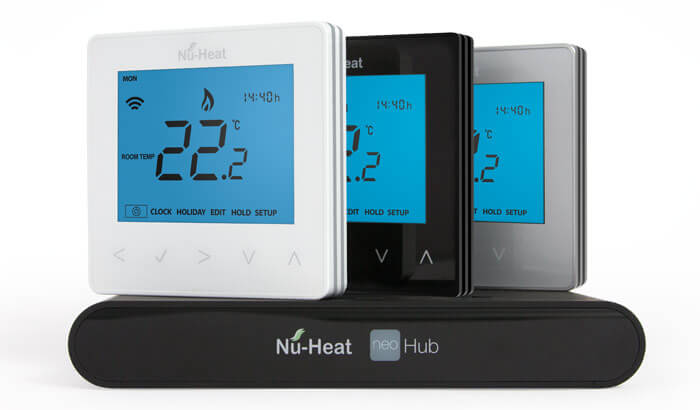 Smartphone App and web-based control options
Set-back facility for all thermostats
Improved zone control
Simple to use modern dial-type thermostats to fully-programmable networked options